Among the hills and around the olive groves of Italy lays the land of Tuscany. The territory here is rich with wine with a long history and amazing traditions with great food to match the beauty of the countryside. The wine served in this region is said to be of the highest quality and is internationally renowned.
Your Tuscany day tour allows you access to a region seemingly untouched by time, in a place where the resilience and spirit of the Italian people is renown even today.
Discover Tuscany on a Day Tour
When you book any of the private tours with Deluxe Limo Italy, you'll talk to one of our travel team specialists. They help you pick just the right places to go according to what you're interested in. They help you plan your dining, as well as organize your limousine and travel time. You can take great confidence in our company as you book any of our tailor-made tours because our drivers are professional. They will always know exactly where to go. You'll glide along the countryside through beautiful landscapes, and observe miles and miles of vineyards, with hills of green harmonic scenery.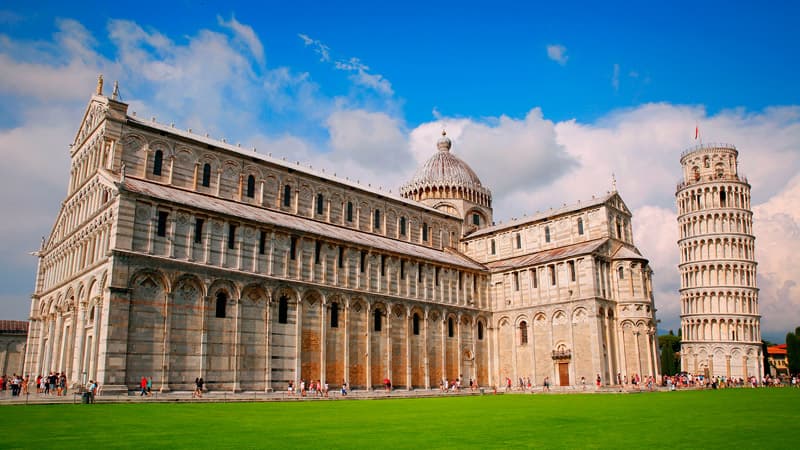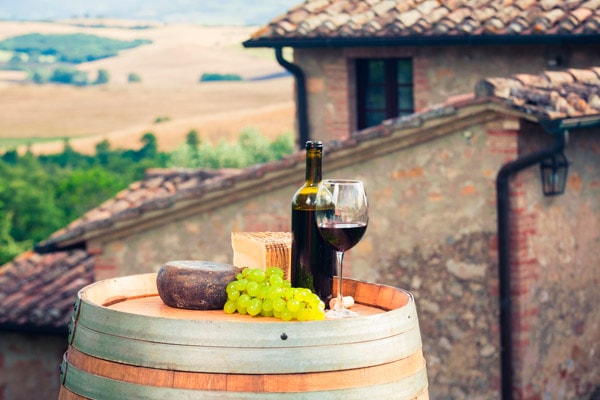 The areas around and just outside of Tuscany are a great target for your Tuscan adventure. You can go to Florence, Pisa, Siena, Cinque Terre, San Gimignano, Lucca, Assisi, or any place of your choice. It's the charm and warm welcome that will stay in your memory long after you leave.
At Deluxe Limo Italy, we make sure your limousine chauffeur is knowledgeable in all the areas you have in your plans. You can book a driver guide for this tour and he will keep you up on the history, cultural questions about the land, while you view romantic castles built on hills, and silver-green olives groves, just begging for you to stop by and taste their freshness.
Pisa is for Artists
Don't forget to schedule a trip to Pisa when touring around Tuscany. This greatly attractive city, actually features one of the most alluring attractions in the world. Its unique architecture and art is a known show stopper. The Leaning Tower of Pisa is here waiting for you to climb it!
This is not a tourist trap as you may occasionally read about, or just a great photo opportunity. It's a true aesthetic experience that Michelangelo himself rightfully defined as "The Miracles Square" composed by its incredible cathedral, "camposanto" and majestic baptistery.
Majestic Lucca
One of our Tuscany day tours may take you to Lucca. Lucca is one of those charming little towns in Tuscany. It is still surrounded by the perfectly built city walls dating back to the 16th century. They seem to have frozen everything inside the walls, keeping everything away from modern life of the outside.
Lucca's distinctive red-tiled roofs, monuments, piazzas, alleys and cream colored buildings may captivate and astound you. Located at the feet of the Apuan Alps the air is fresh. It's a great place to hike around or rent a bike.
Book a tour, talk with any one of our travel team specialists, and join us for your very own customized Tuscany Day Tours!
You may also like:
Tuscany private driver
Private driver in Florence
Chauffeur-driven cars in Italy: Why you need it
Testimonials
I just wish to send this message to you to let you know that we had a blast today in Rome with our driver and our guide! We are very very pleased with your service and would be more than happy to spread out the words for your company in any way that I may!

Miami

I just wanted to thank you for all your help. Your company far exceeded our expectations! Every single aspect of our trip was stress free and so much fun! 23 days is a long time and there was not a single tour or transfer that we didn't enjoy.

London

I am speechless of how wonderful our trip was. Honestly it was the best experience of our lives. We can't wait to go back! I cannot thank you enough for all that you did to make our vacation the most luxurious and smooth trip of our lives!

New York

I am writing to you to thank you for making our trip such a memorable one. We are talking of it all the time! It was your resources and guidance that gave us an in-depth insight into your rich country in terms of history, architecture, good food etc. The driver / guides, the guides etc. were all superb. We are ready to turn right back to Italy!

Los Angeles
Tripadvisor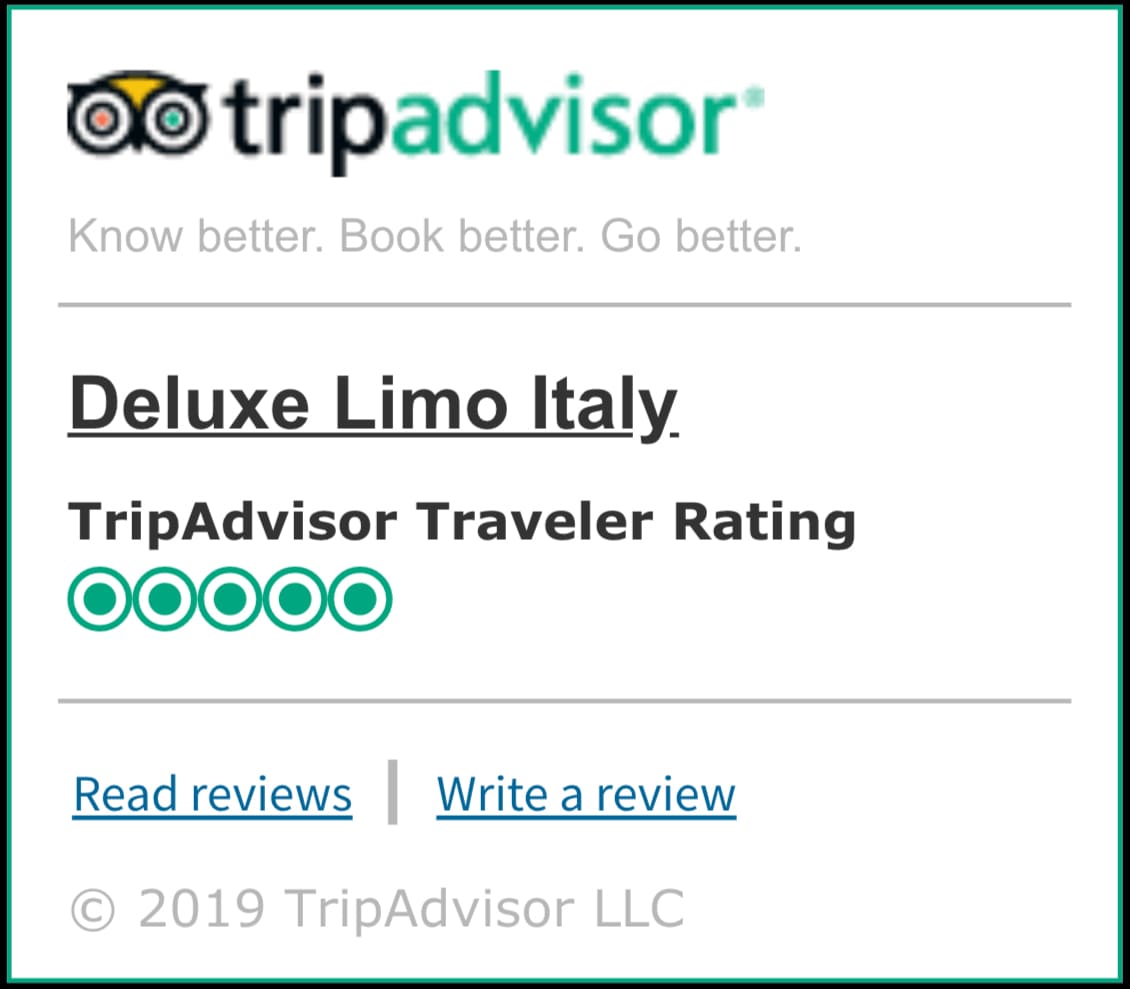 Why choose our Limousine service
Our mission is to provide unparalleled travelling experiences by combining reliability, precision and efficiency with the typical Italian passion, creativity and insight. With 25 years' experience in the travel industry, we observed the performance of over 350 chauffeur companies in Italy and partnered with those that demonstrated very high service standards. When the array of ideal affiliates was completed, Deluxe Limo Italy was finally launched. Our Limousine service network covers the totality of the Italian territory from the Alps to the "tip of the boot" and arranges private driver services in every main city of Italy as well as at every airport. On the contrary of the current trend "go global", we dedicated our energy to specialize in operating exclusively in Italy where logistics and business approach greatly differ from region to region, so as to offer top level service to our customers throughout the whole country.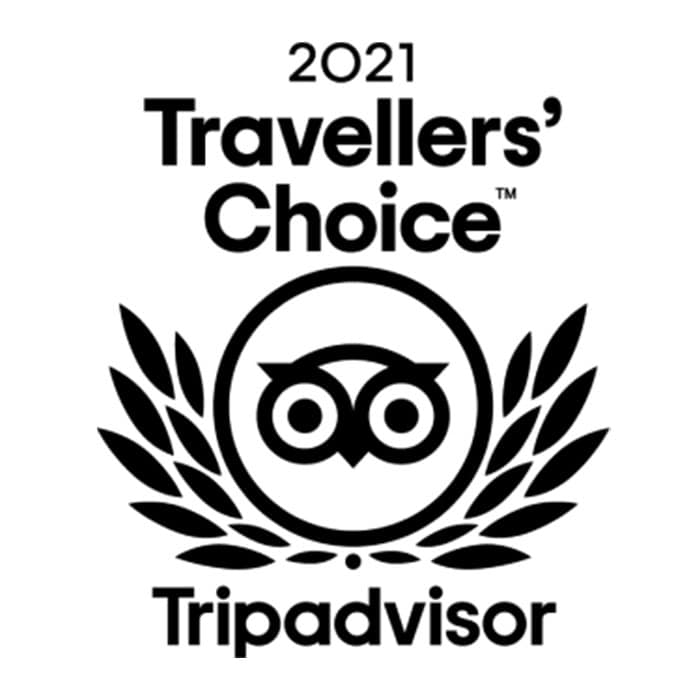 DESIGN YOUR PERFECT ITINERARY WITH DELUXE LIMO ITALY TRAVEL TEAM