Florence Limousine Service
Limousine Service in Florence
Deluxe Limo Italy takes pride in taking you around the best places of Italy and Florence is surely one of the top ones. Your private Florence Limousine Service can ease your business travel with comfort, as well as give your family a great tour through Tuscany, but not only.
When hire a car, minivan or van with us you can travel door to door from Florence to any destination including the most popular ones such as:
Central Italy
Rome
Lucca
Siena
Pienza
Pisa
Montepulciano
Montalcino
Cortona
Elba Island
Southern Italy
Naples
Sorrento
Amalfi coast
Apulia
Northern Italy
Verona
Venice
Milan
Genoa
Portofino
Lake Iseo
Lake Garda
Lake Como
Lago Maggiore
Cinque Terre
Dolomites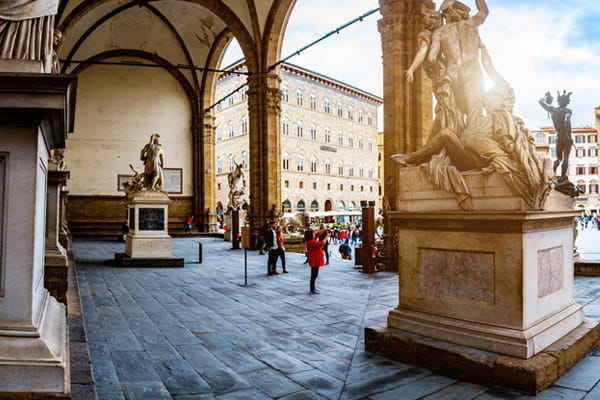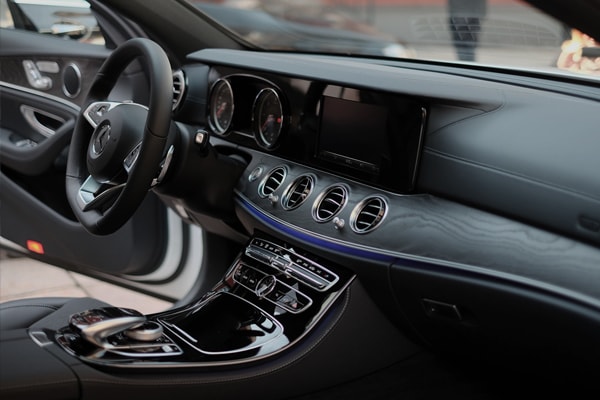 Florence Transfers
If your trip must end or start outside of Italy, we are also ready to assist: such cities as Cannes, Nice, Monaco, and any other European Cities are our regular destinations.
Florence is the birthplace of The Renaissance, the philosophical movement that lead Europe to the future. With its wonderful architectural structures and art, Florence has a way of captivating even the most wandering minds. In this area, we can provide drivers who will also act as your guide, and take you to some of the best places on your route giving you rich information and assistance.
4 Reasons to use Deluxe Limo Italy as your Florence Limousine Service
Flights Tracking. When your flight is delayed, and you're thinking that it will cause problems with your Florence limo service, don't worry! We monitor flights and whether late or early, your driver will always meet you at the airport on time.
Deluxe Limo Italy has affordable rates so that you can feel comfortable with your vacation budget. The price that you confirm in your booking, is the price you pay, no hidden costs.
All our chauffeurs are fully licensed, and  are fluent in a variety of languages. Among the languages spoken are: English, French, German, Spanish and Russian.
Our car service fleet is built for comfort. The interiors are made to accommodate our clients in whatever situation needed.
Your Limousine Service to Enjoy Florence
Your private chauffeur will take you to the best places in Florence. When you book a tour with our travel team, you'll be talking to real professionals, and receive the best ideas for your schedule.
Whether you travel for business or pleasure, we have the best ways to make sure you enjoy your rides with us. Romanesque and gothic churches, renaissance settings, rolling hills and countrysides, museums, quaint outdoor cafes and restaurants, are sure to charm you as you experience the best Italy has to offer in the comfort of your tour. Florence has a glorious history which reflects in its palaces, streets and elegance which remained untouched from the old days.
Winding, narrow streets make you wonder how any car would fit as you walk through this romantic maze. With Deluxe Limo Italy you will get access to every part of Florence, as only chauffeured vehicles can enter the heart of the center.
Contact us and talk to our travel team. Book your Florence limousine service, and get into the best of Italy today!
You may also like:
Florence airport limousine transfer
Tuscany limousine service
Venice limousine service
Rome limousine service
Testimonials
I just wish to send this message to you to let you know that we had a blast today in Rome with our driver and our guide! We are very very pleased with your service and would be more than happy to spread out the words for your company in any way that I may!

Miami

I just wanted to thank you for all your help. Your company far exceeded our expectations! Every single aspect of our trip was stress free and so much fun! 23 days is a long time and there was not a single tour or transfer that we didn't enjoy.

London

I am speechless of how wonderful our trip was. Honestly it was the best experience of our lives. We can't wait to go back! I cannot thank you enough for all that you did to make our vacation the most luxurious and smooth trip of our lives!

New York

I am writing to you to thank you for making our trip such a memorable one. We are talking of it all the time! It was your resources and guidance that gave us an in-depth insight into your rich country in terms of history, architecture, good food etc. The driver / guides, the guides etc. were all superb. We are ready to turn right back to Italy!

Los Angeles
Tripadvisor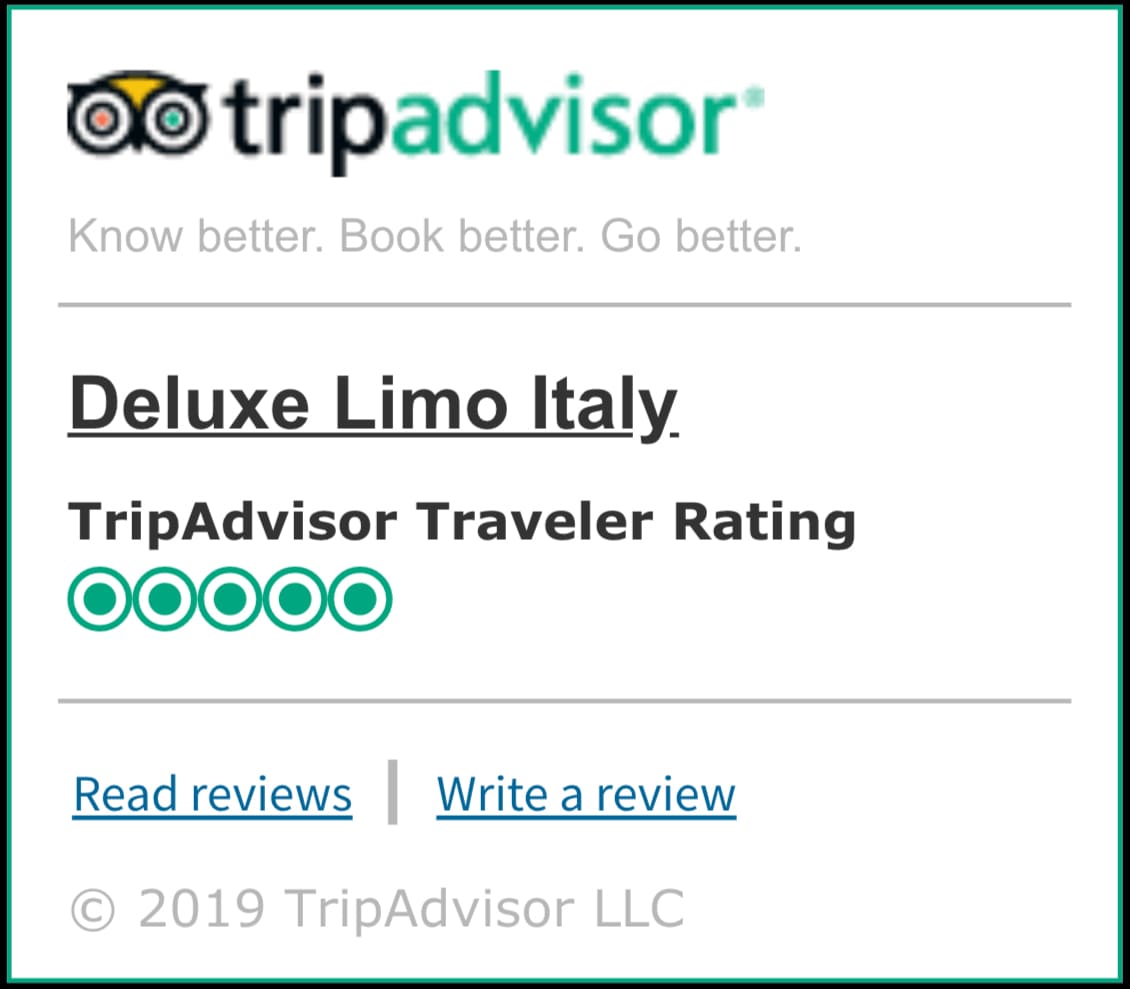 Why choose our Limousine service
Our mission is to provide unparalleled travelling experiences by combining reliability, precision and efficiency with the typical Italian passion, creativity and insight. With 25 years' experience in the travel industry, we observed the performance of over 350 chauffeur companies in Italy and partnered with those that demonstrated very high service standards. When the array of ideal affiliates was completed, Deluxe Limo Italy was finally launched. Our Limousine service network covers the totality of the Italian territory from the Alps to the "tip of the boot" and arranges private driver services in every main city of Italy as well as at every airport. On the contrary of the current trend "go global", we dedicated our energy to specialize in operating exclusively in Italy where logistics and business approach greatly differ from region to region, so as to offer top level service to our customers throughout the whole country.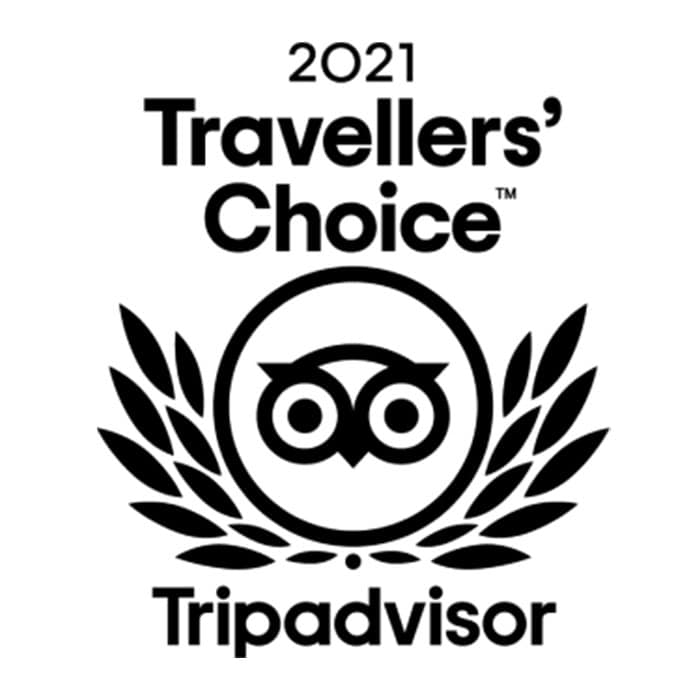 DESIGN YOUR PERFECT ITINERARY WITH DELUXE LIMO ITALY TRAVEL TEAM