Florence to Venice (Venice to Florence) Limousine Transfer
Florence to Venice/Venice to Florence Limousine Transfer Details
      Distance in general terms: 258 km (160 miles)
      Duration: 3h 05 minutes (depending on traffic)
Whether you require a professional direct car service transfer for business travel or a full day sightseeing in comfortable mode, Deluxe Limo Italy is the answer. With more than 2 decades of experience, we've become one of the most reliable and leading companies of Florence, covering Italy and abroad. The best English-speaking drivers, sommelier and tour leaders, together with an outstanding customer service and brand-new Mercedes class car fleet.
Our team is here to help you book your Florence to Venice Limousine Transfer with or without stops on the way.
Marvellous Attractions During Venice to Florence/ Florence to Venice Limo Transfer
  Bologna. Placed in the heart of the Po valley, Bologna is the capital of the Emilia Romagna region. This region gives birth to Ferrari, Maserati, Ducati, Tortellini, Lasagne, Balsamic Vinegar, Parmigiano Reggiano and many other world-known brands. Bologna, the so-called "knowledgeable" because of its European most ancient University (dating 12th century), is a vibrant and colourful city. With its Torre degli Asinelli, the highest leaning tower of Italy, and its endless porticos, you will be able to enjoy beautiful masterpieces of art and architecture, shopping and delightful food!
      Ferrara. Half an hour north-east of Bologna and on the way to Venice, you find Ferrara. A gorgeous city and a masterpiece of Renaissance listed as a Unesco World Heritage Site. It was one of the first "modern cities" of Italy and a rendez-vous point for artists and poets. Its magnificent castle walls and amazing palaces are just waiting to be admired. And once there, you will not want to miss out on the culinary tradition of Ferrara, "home of the good food", or sip a glass of wine in the most ancient wine bar of the world: Al Brindisi (toast)!
      Ravenna. If you are not in a hurry and are willing to step over your time table, the Unesco World Heritage Site of Ravenna is the answer. The city upholds the richest mosaic-heritage of the world that dates 5th century AD. Strolling around the alleys of Ravenna means walking through history, from Roman times to the Renaissance, up to the 19th century when the city was discovered by poets like Lord Byron and Oscar Wild or artist such as Gustav Klimt. Ravenna is a shimmering beauty which is also located at a short distance from the Adriatic Sea, full of glamorous destination where you can find both fun or relax.
  Wine tasting/Balsamic Vinegar tasting. If you are looking for a relaxing and enjoyable way to split your transfer with a gratifying stop, let us organize a pleasant Wine tasting or Balsamic Vinegar tasting in the gastronomic capital of Italy: Emilia Romagna. Together with the excellence of incredibly tasty foods, you may enjoy some of the finest wines of the region like Lambrusco, San Giovese di Romagna DOC, Albana di Romagna and end with a sip of the Passito dessert wine. Or you may want to visit a local Acetaia where the famous Balsamic Vinegar of Modena is made, tasting the different ways this unique world-known product can be used.
Choose Deluxe Limo Italy to organize your Private Transfers from Florence to Venice and back. Our customer service will answer all your enquiries, giving you the best suggestions and advice. Your transfer will be set up as you desire and you can be assured that our fully trained and professional chauffeurs will take care of it up to the end. Our experience for your satisfaction.
Testimonials
I just wish to send this message to you to let you know that we had a blast today in Rome with our driver and our guide! We are very very pleased with your service and would be more than happy to spread out the words for your company in any way that I may!

Miami

I just wanted to thank you for all your help. Your company far exceeded our expectations! Every single aspect of our trip was stress free and so much fun! 23 days is a long time and there was not a single tour or transfer that we didn't enjoy.

London

I am speechless of how wonderful our trip was. Honestly it was the best experience of our lives. We can't wait to go back! I cannot thank you enough for all that you did to make our vacation the most luxurious and smooth trip of our lives!

New York

I am writing to you to thank you for making our trip such a memorable one. We are talking of it all the time! It was your resources and guidance that gave us an in-depth insight into your rich country in terms of history, architecture, good food etc. The driver / guides, the guides etc. were all superb. We are ready to turn right back to Italy!

Los Angeles
Tripadvisor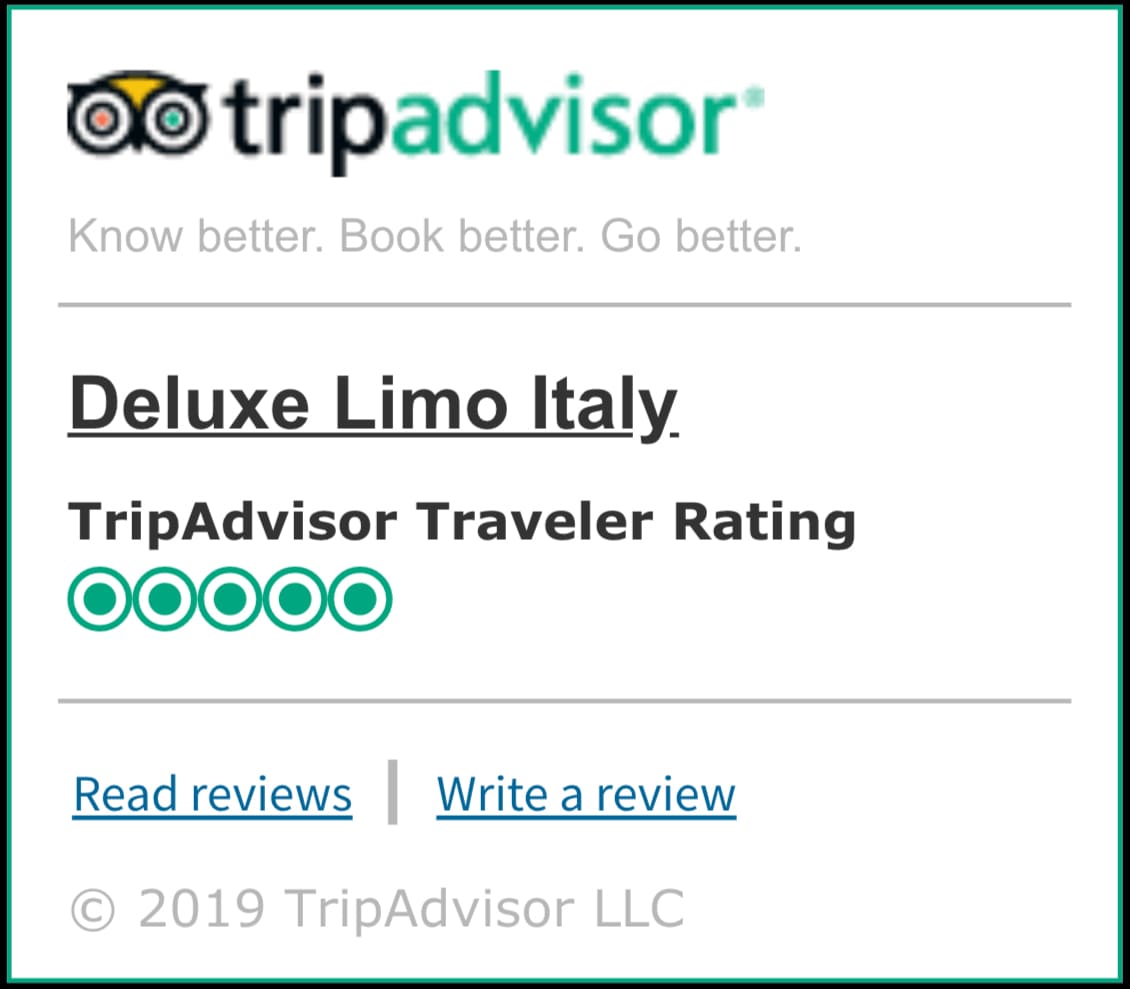 Why choose our Limousine service
Our mission is to provide unparalleled travelling experiences by combining reliability, precision and efficiency with the typical Italian passion, creativity and insight. With 25 years' experience in the travel industry, we observed the performance of over 350 chauffeur companies in Italy and partnered with those that demonstrated very high service standards. When the array of ideal affiliates was completed, Deluxe Limo Italy was finally launched. Our Limousine service network covers the totality of the Italian territory from the Alps to the "tip of the boot" and arranges private driver services in every main city of Italy as well as at every airport. On the contrary of the current trend "go global", we dedicated our energy to specialize in operating exclusively in Italy where logistics and business approach greatly differ from region to region, so as to offer top level service to our customers throughout the whole country.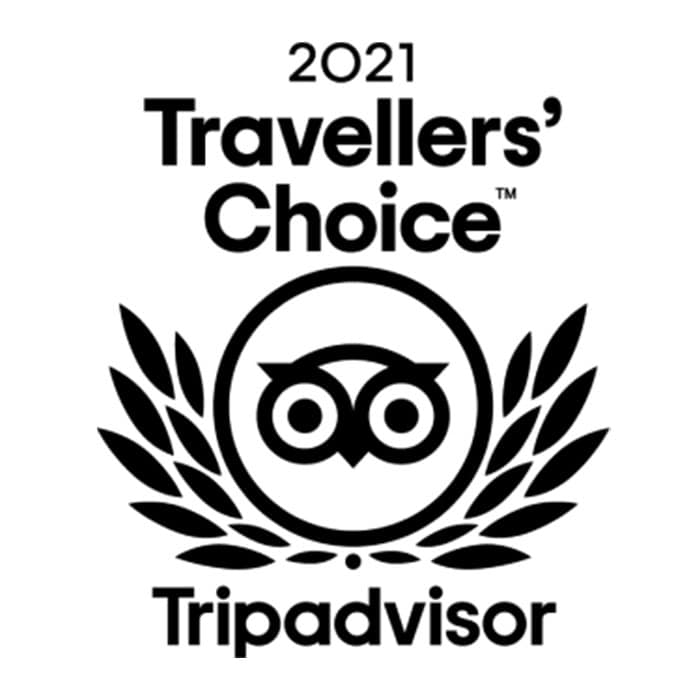 DESIGN YOUR PERFECT ITINERARY WITH DELUXE LIMO ITALY TRAVEL TEAM