Genoa airport limousine transfer
If you are traveling to Italy and arriving in the city of Genoa – or just have a connecting flight there and wish to do some sightseeing while waiting for it – here is some trivia and a few tourist pointers for you. And if you are looking for a trustworthy Genoa airport limousine transfers solution, you might want to consider Deluxe Limo Italy, a reliable and flexible personal transportation carrier.
The airport is named after Christopher Columbus because Genoa is actually the birthplace of the famous explorer, who became the first European to come back from the New World. The entire territory of the airport is situated on an artificial peninsula specifically constructed for it.
Genoa Airport Transfer to Begin Enjoying the City
While not as obvious as Rome or as celebrated as Venice, Genoa is also a place rich in history and full of life at present. In fact, the medieval city-state known as the Republic of Genoa was one of the most prominent rivals of Venice, both in terms of naval power and sea trade. Unlike Venice, Genoa retained its maritime and commercial significance to this day, being Italy's second busiest sea port and and one of its most important economic centers.
Given its history, Genoa has a multitude of attractions to offer: the city was named the European Capital of Culture in 2004 and made it on the UNESCO World Heritage List in 2006.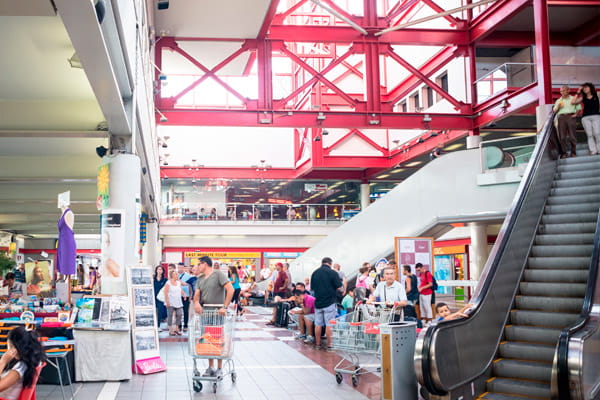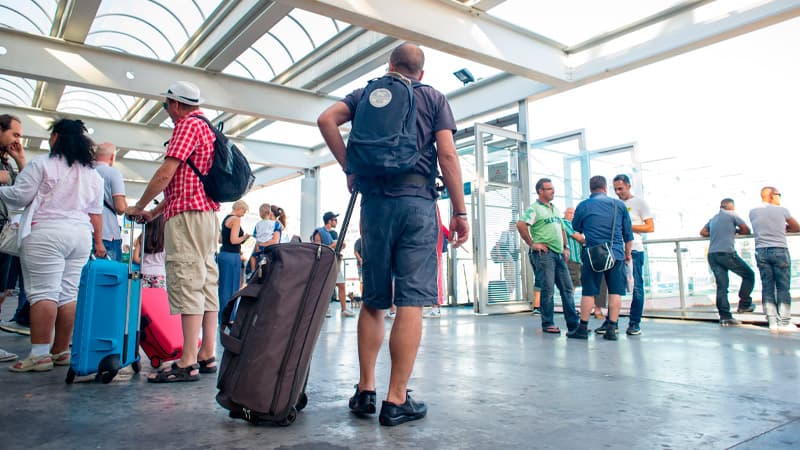 The historical maze of palazzos, narrow alleys, churches, and fortifications packs plenty of unforgettable views. And we invite you to begin your visit to this great city with a reliable car service transfer provided by our company.
First-Rate Transportation Service for Your Genoa Airport Transfer
However, covering even the most famous landmarks and tourist spots might be difficult without thorough knowledge of the place. We are proud that all drivers at Deluxe Limo Italy, speak English. Some of them double as professional tour guides, ready to show you around while riding in one of our latest Mercedes models. Even if a tour is not in your plans, and all you require is a Genoa airport limousine transfer, opt for our convenient and reliable services and have a safe and enjoyable trip!
You may also like:
Milan airport transfers

Testimonials
I just wish to send this message to you to let you know that we had a blast today in Rome with our driver and our guide! We are very very pleased with your service and would be more than happy to spread out the words for your company in any way that I may!

Miami

I just wanted to thank you for all your help. Your company far exceeded our expectations! Every single aspect of our trip was stress free and so much fun! 23 days is a long time and there was not a single tour or transfer that we didn't enjoy.

London

I am speechless of how wonderful our trip was. Honestly it was the best experience of our lives. We can't wait to go back! I cannot thank you enough for all that you did to make our vacation the most luxurious and smooth trip of our lives!

New York

I am writing to you to thank you for making our trip such a memorable one. We are talking of it all the time! It was your resources and guidance that gave us an in-depth insight into your rich country in terms of history, architecture, good food etc. The driver / guides, the guides etc. were all superb. We are ready to turn right back to Italy!

Los Angeles
Tripadvisor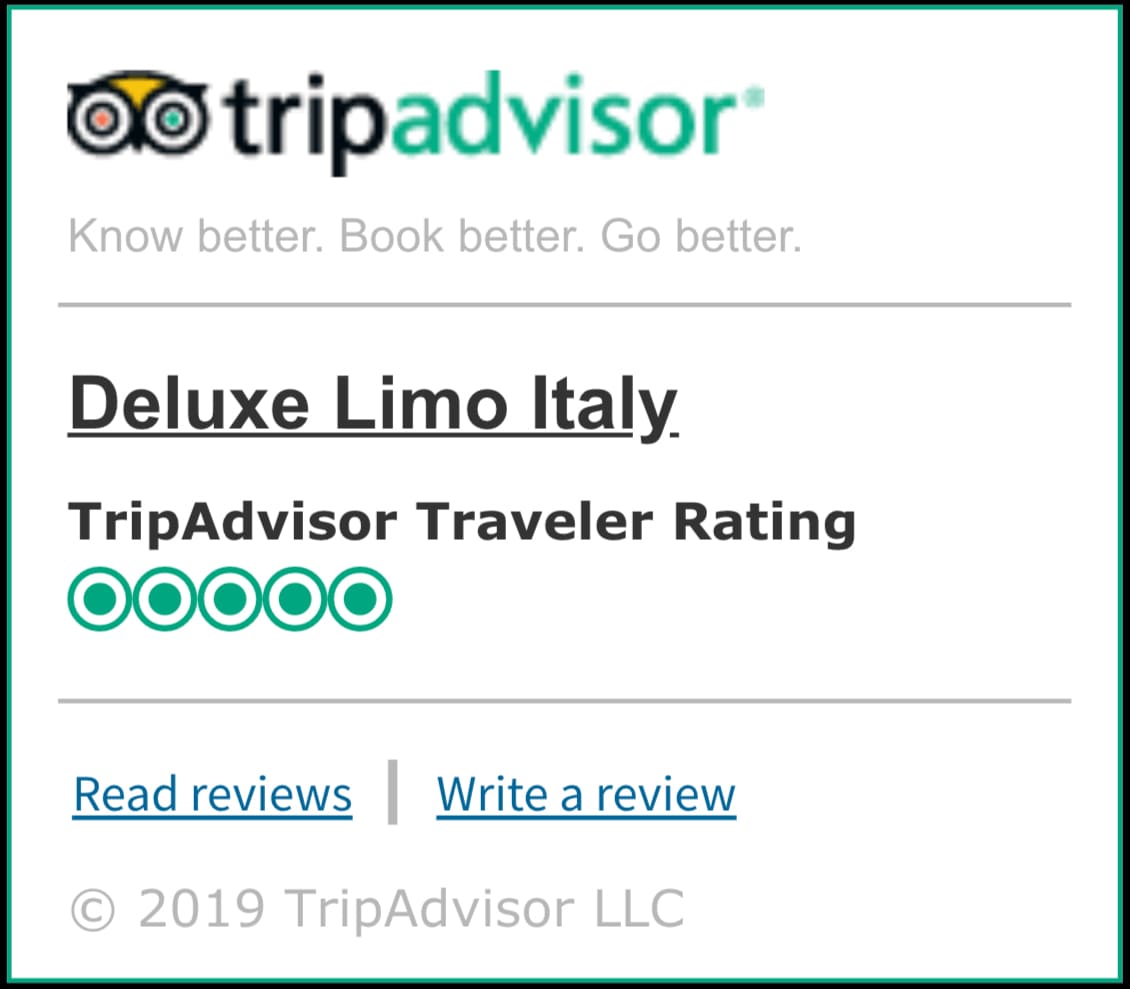 Why choose our Limousine service
Our mission is to provide unparalleled travelling experiences by combining reliability, precision and efficiency with the typical Italian passion, creativity and insight. With 25 years' experience in the travel industry, we observed the performance of over 350 chauffeur companies in Italy and partnered with those that demonstrated very high service standards. When the array of ideal affiliates was completed, Deluxe Limo Italy was finally launched. Our Limousine service network covers the totality of the Italian territory from the Alps to the "tip of the boot" and arranges private driver services in every main city of Italy as well as at every airport. On the contrary of the current trend "go global", we dedicated our energy to specialize in operating exclusively in Italy where logistics and business approach greatly differ from region to region, so as to offer top level service to our customers throughout the whole country.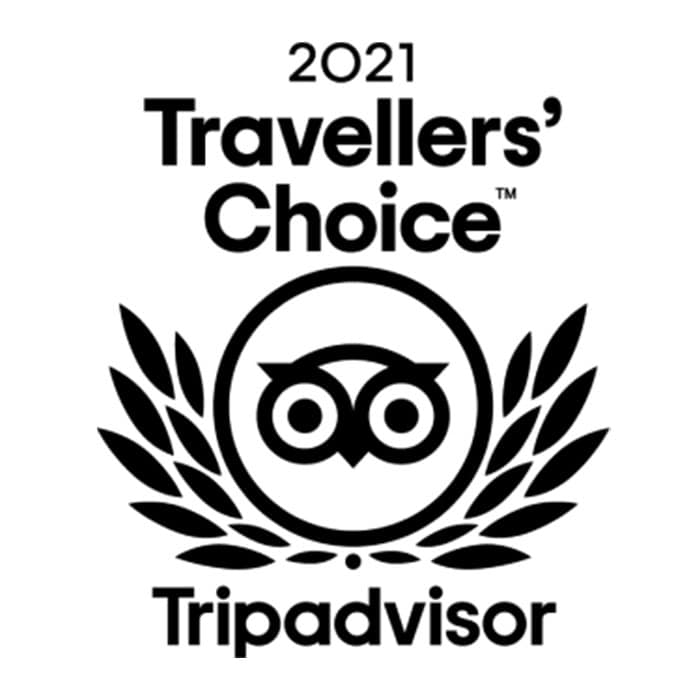 DESIGN YOUR PERFECT ITINERARY WITH DELUXE LIMO ITALY TRAVEL TEAM