Venice Limousine Service takes you to Venice, a city made of marble palaces built on more than one-hundreds islands clustered in a lagoon and connected with 400 bridges. That's what Venice is. The Venetians have a great way of spreading the world's museums with art and have given to our culture a great impression of style and love of who they are. Venice is known as one of the most romantic, and characteristic places in the world. Just mention the name of the city to anyone you know and their response will confirm this concept. So, start your Venetian adventure with a comfortable airport or intercity transfer with a private chauffeur!
Limo Service and Transportation in Venice
Get to Venice with a car service and book a tour with us to discover the city! Being one of the most unusual places in the world, Venice will give you an unforgettable experience. People don't drive cars in the city streets, you will not find trams or other means of transportation but rather, water taxis, water buses and gondolas for those who prefer a slow and romantic way to explore the city.  Hop off your water taxi and walk along the streets, some of which are so narrow that you can easily reach the walls on both sides with your hands.
Venice with its numerous canals, is particularly stunning at night. Take a gondola on your way back to your hotel and enjoy the stars and Moon reflecting in the water.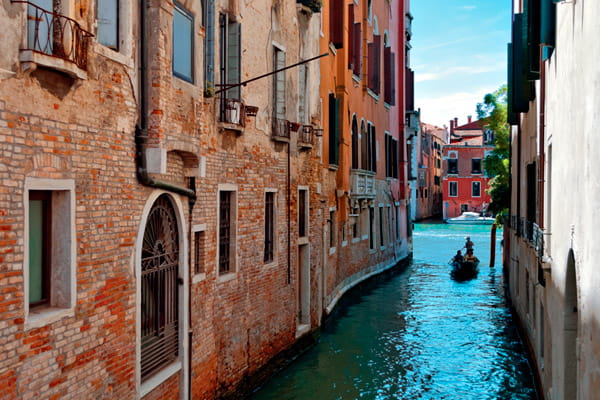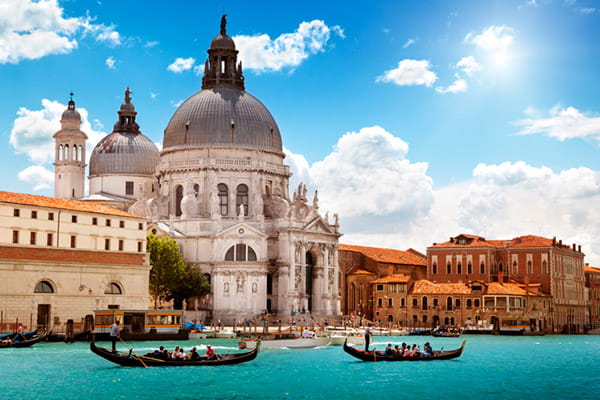 Things to see in Venice
St. Mark Square and Cathedral
The first thing to visit in Venice is Piazza San Marco, (St. Mark Square) the main city square. At the eastern end of the Piazza you'll see St. Mark's Basilica which nickname is Chiesa d'Oro that means Church of Gold for its outstanding design and gold ground mosaic. For centuries this church has been symbolizing Venetian power and wealth. Come in and find the treasure of the Cathedral Pala d'Oro. Almost 2,000 emeralds, amethysts, sapphires, rubies, pearls, and other valuable stones are set in a gold altar addition which is the final resting place of St. Mark after he was moved from the original burial.
Impressed by what you've just seen come out and sample the coffee at the historic Caffe` Florian in Piazza San Marco where you can listen to live orchestras.
Doge's Palace
The Doge's Palace that used to be the residence of the Doge of Venice until 1797,  is one of the most famous sights not only in Venice, but in whole of Europe. Built in Venetian Gothic style, this palace will impress you with its dimension, grandeur and elegance.
Rialto Bridge
There are four bridges across the Grand Canal. Rialto Bridge is the oldest and the most famous of them. Completed in the 16th century this stone bridge supported by approximately 12 thousand of wooden pilings, is one of the most visited sights in Venice nowadays.
Guggenheim  Museum
The  Peggy Guggenheim Collection museum is a one of a kind in Venice. Peggy lost her father in the Titanic catastrophe. Since then she seriously dedicated herself to collecting art. Her museum has gained a large reputation of distinct taste. Almost 200 pieces are gathered in her home including those of her ex-husband Max Ernst, as well as many other rumored boyfriends. Among them, Picasso and Salvador Dali.
Come to this unique city with a private driver provided by luxury Venice Limousine Service, and we will coordinate a connecting motor launch if you don't want to use a water bus, so only in Venice Deluxe Limo Italy may become a Water Limousine Service.
You may also like:
Milan limousine service
Florence limousine service
Testimonials
I just wish to send this message to you to let you know that we had a blast today in Rome with our driver and our guide! We are very very pleased with your service and would be more than happy to spread out the words for your company in any way that I may!

Miami

I just wanted to thank you for all your help. Your company far exceeded our expectations! Every single aspect of our trip was stress free and so much fun! 23 days is a long time and there was not a single tour or transfer that we didn't enjoy.

London

I am speechless of how wonderful our trip was. Honestly it was the best experience of our lives. We can't wait to go back! I cannot thank you enough for all that you did to make our vacation the most luxurious and smooth trip of our lives!

New York

I am writing to you to thank you for making our trip such a memorable one. We are talking of it all the time! It was your resources and guidance that gave us an in-depth insight into your rich country in terms of history, architecture, good food etc. The driver / guides, the guides etc. were all superb. We are ready to turn right back to Italy!

Los Angeles
Tripadvisor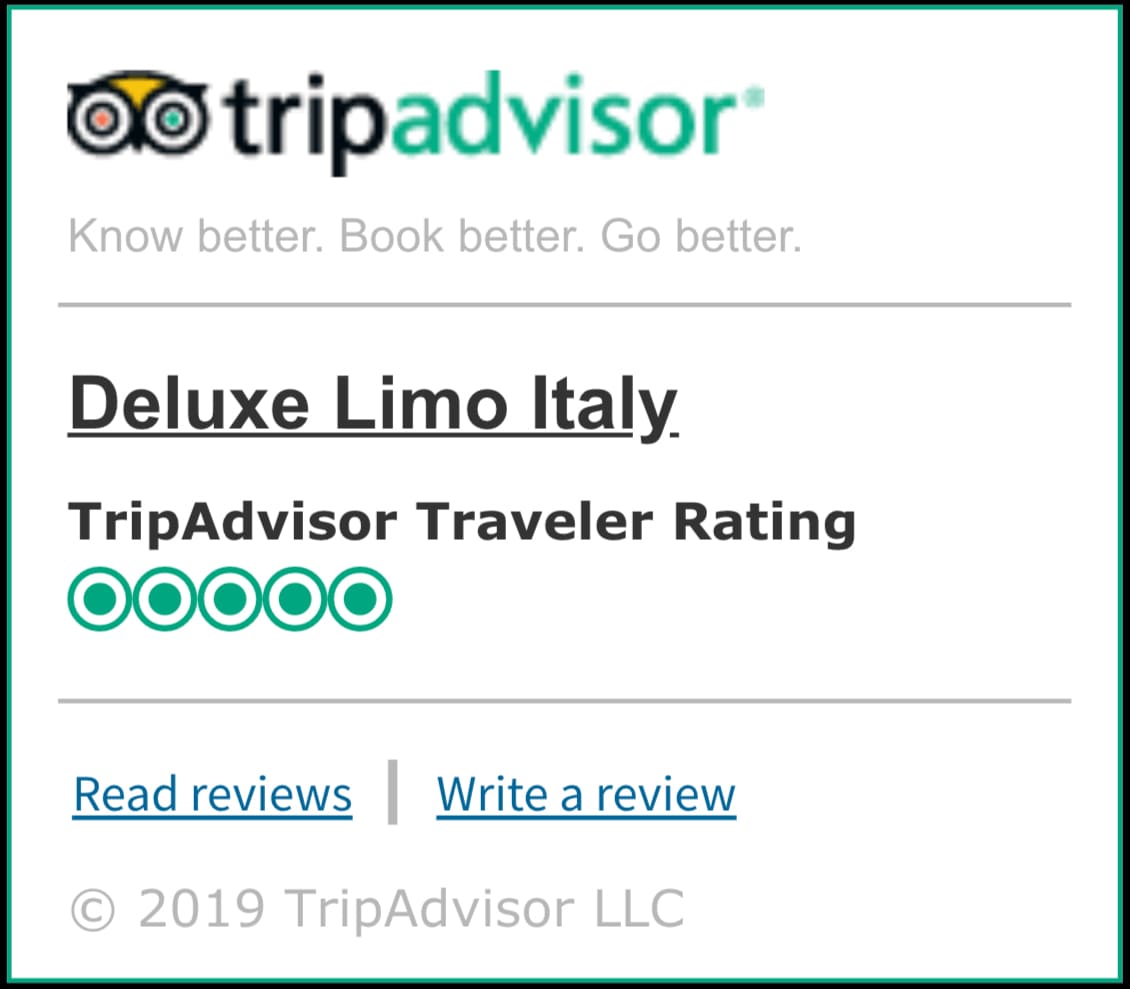 Why choose our Limousine service
Our mission is to provide unparalleled travelling experiences by combining reliability, precision and efficiency with the typical Italian passion, creativity and insight. With 25 years' experience in the travel industry, we observed the performance of over 350 chauffeur companies in Italy and partnered with those that demonstrated very high service standards. When the array of ideal affiliates was completed, Deluxe Limo Italy was finally launched. Our Limousine service network covers the totality of the Italian territory from the Alps to the "tip of the boot" and arranges private driver services in every main city of Italy as well as at every airport. On the contrary of the current trend "go global", we dedicated our energy to specialize in operating exclusively in Italy where logistics and business approach greatly differ from region to region, so as to offer top level service to our customers throughout the whole country.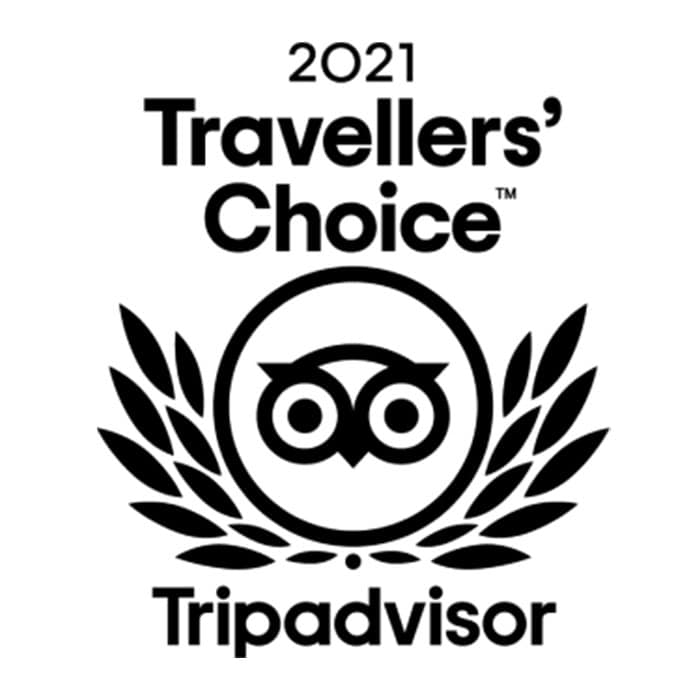 DESIGN YOUR PERFECT ITINERARY WITH DELUXE LIMO ITALY TRAVEL TEAM