Luxury Airport Transfers in Italy
Deluxe Limo Italy is an elite limousine network that covers the totality of the Italian territory from the Alps to the "tip of the boot". Having affiliates in every main city of the country we take a pride in offering top quality airport transfers for vacations, and business professionals.
Our service, ethic and passion for Italy is what keeps us in the right place. When your chauffeur meets you at the airport, he will be distinguished, and have a nameplate with your name on it. From that point, he will help you with your luggage, and accompany you to your luxury vehicle. On the way to your next destination, your driver will speak your language, so please ask him any question you think may be important, our drivers will be happy to answer any question you come up with.
Vehicles for Your Airport Transfer Service in Italy
Deluxe Limo Italy is proud to have the most current models of Mercedes Benz Classes with our fleet. Smooth transportation, style, and comfort is what we endeavor to achieve with the Mercedes Class vehicles. We carry 2 different Mercedes Sprinters for larger groups. The smaller of the two accommodates up to 10 full size suitcases, and the larger sprinter accommodates up to 24 full size suitcases.  Both Sprinters also contain leather seats, double air conditioning, equipped refrigerators, and electric doors.
Our fleet includes:
The Executive Sedan: "E Class" accommodates ideally 3 passengers
The Luxury Sedan: Mercedes "S Class" accommodates ideally 3 passengers
The luxury SUV: Mercedes "GLS" accommodates 6 passengers
Our Deluxe Minivan: Mercedes "V Class" can handle up to 7 passengers
The Deluxe Minibus: Mercedes Sprinter can accommodate up to 8 passengers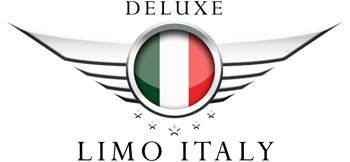 4 Reasons to use our company for your airport transfers in Italy:
Flights Tracking. When your flight is delayed, and you're thinking that it will cause problems with your driver, don't worry! We monitor flights and whether late or early, your driver will always meet you at the airport on time.
Deluxe Limo Italy has affordable rates so that you can feel comfortable with your vacation budget. The price that you confirm in your booking, is the price you pay, no hidden costs.
Deluxe Limo Italy drivers are fully licensed, and speak a variety of languages among which: English, French, German, Spanish and Russian.
Our fleet is built for comfort. The interiors are made to accommodate our clients in whatever needed situation. Any time of the year Deluxe Limo Italy is ready when you are. Whenever you book your limousine transfer with us we will make sure that your ride goes smoothly and without a hitch.