"When the moon hits your eye like a big pizza pie, that's amore", or as some would delightfully say it's Naples in Italy (Napoli). Naples limousine service takes you through wondrous landscapes, scenes of temples, castles, and various palaces. You will do it in style, comfort, and confidence knowing that you are in the best hands with both our services, and our professionals.
Deluxe Limo Italy and the travel team can help you arrange trips out to Mt. Vesuvius or Pompeii, to see some sites that you can only see in Italy. With the private car service and the best sites, how can you go wrong?
Limousine Service to Explore Naples
All our drivers are both well trained, and well schooled in their work. Professionalism and ethic are on the top priority as they navigate through roads, and hills while you experience the best Italy has to offer. Your chauffeur knows Italy, and knows how to get where you need to go efficiently, and comfortably.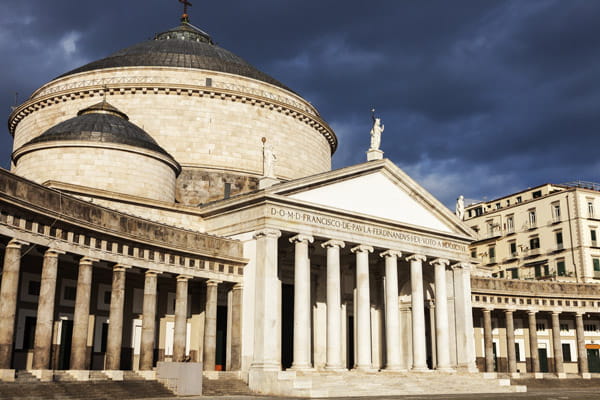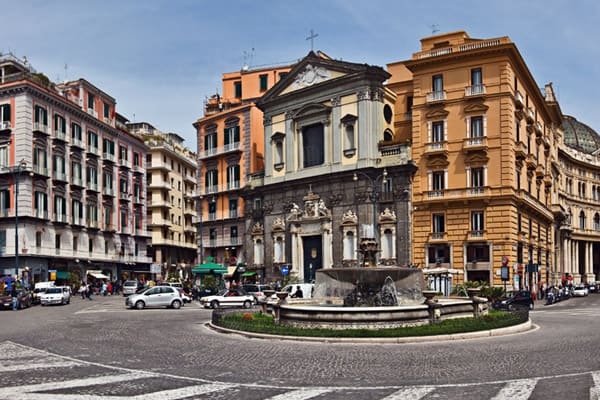 When you book your transfers or tours with our travel team, they will give you choices and suggestions on where to go. Your elite limo service is ready to assist your traveling through Naples and areas and places around that you'll want to visit. When you're far away from home, we will take care of your needs and make sure you have a safe time during your vacation, business trip, or excursion.
Naples with Limo Service a Perfect Choice
Take a Naples wine tour, or a sightseeing and museum discovery tour with your customized service and you won't be disappointed as your trusted limousine company travel team has already made sure of your plans ahead of time. Climb in and just relax as we handle all of the details.
Naples limousine service and Deluxe Limo Italy stand ready to help you enjoy the time of your life with the secret intention to make you fall in love with Italy. It's a wonderful place, and a place of love. In old Napoli that's Amore'!
Book your tour with our company now, and find out what you're missing in Italy.
You may also like:
Rome limousine service
Testimonials
I just wish to send this message to you to let you know that we had a blast today in Rome with our driver and our guide! We are very very pleased with your service and would be more than happy to spread out the words for your company in any way that I may!

Miami

I just wanted to thank you for all your help. Your company far exceeded our expectations! Every single aspect of our trip was stress free and so much fun! 23 days is a long time and there was not a single tour or transfer that we didn't enjoy.

London

I am speechless of how wonderful our trip was. Honestly it was the best experience of our lives. We can't wait to go back! I cannot thank you enough for all that you did to make our vacation the most luxurious and smooth trip of our lives!

New York

I am writing to you to thank you for making our trip such a memorable one. We are talking of it all the time! It was your resources and guidance that gave us an in-depth insight into your rich country in terms of history, architecture, good food etc. The driver / guides, the guides etc. were all superb. We are ready to turn right back to Italy!

Los Angeles
Tripadvisor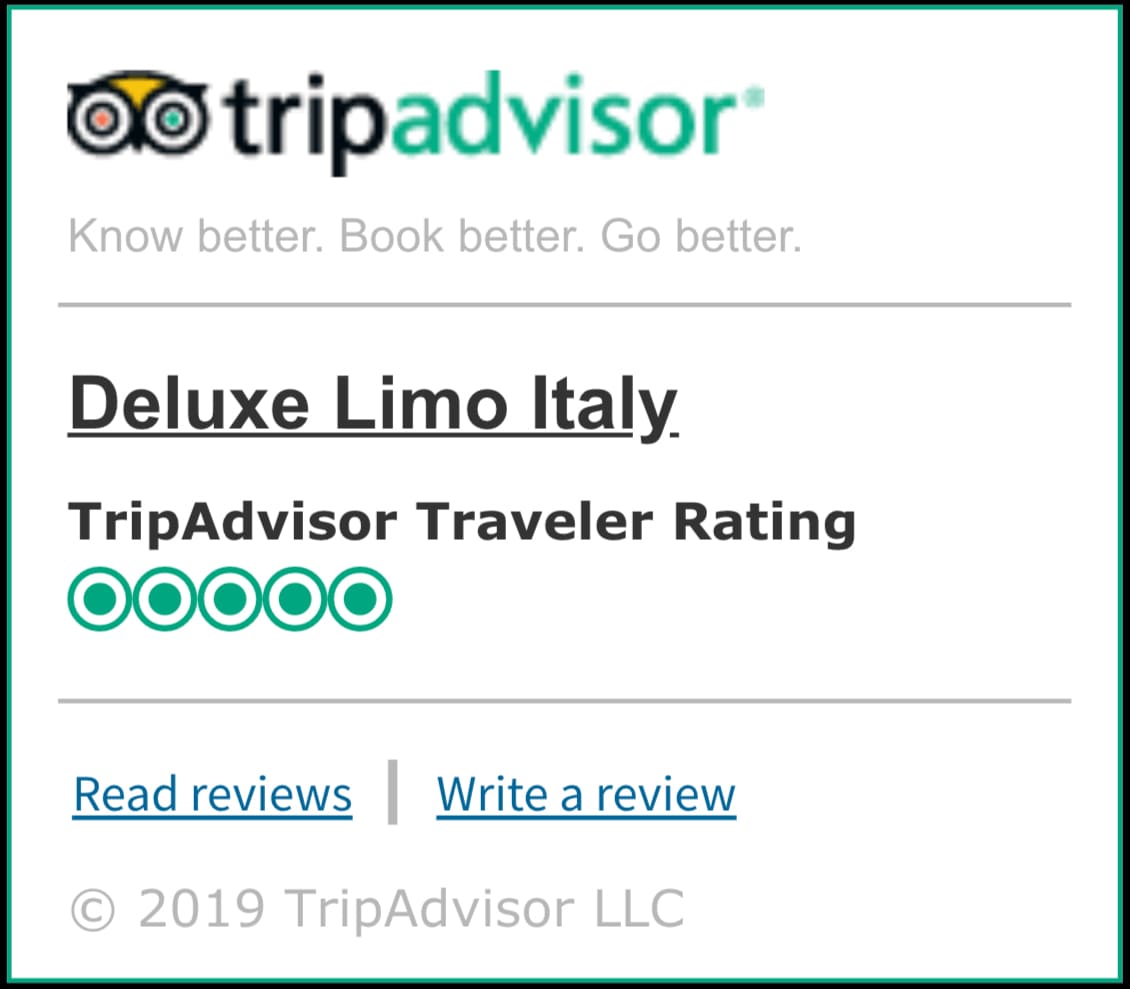 Why choose our Limousine service
Our mission is to provide unparalleled travelling experiences by combining reliability, precision and efficiency with the typical Italian passion, creativity and insight. With 25 years' experience in the travel industry, we observed the performance of over 350 chauffeur companies in Italy and partnered with those that demonstrated very high service standards. When the array of ideal affiliates was completed, Deluxe Limo Italy was finally launched. Our Limousine service network covers the totality of the Italian territory from the Alps to the "tip of the boot" and arranges private driver services in every main city of Italy as well as at every airport. On the contrary of the current trend "go global", we dedicated our energy to specialize in operating exclusively in Italy where logistics and business approach greatly differ from region to region, so as to offer top level service to our customers throughout the whole country.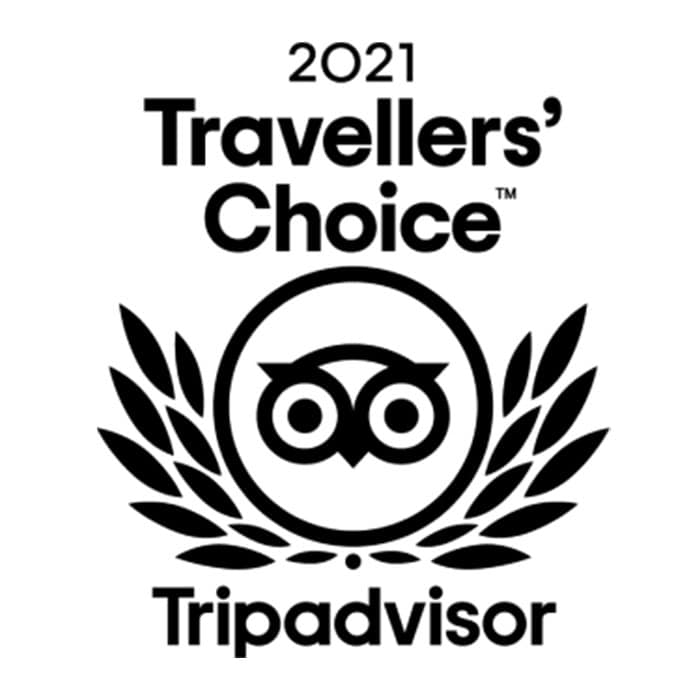 DESIGN YOUR PERFECT ITINERARY WITH DELUXE LIMO ITALY TRAVEL TEAM