Deluxe Limo Italy invites you to visit, experience and "taste" the amazing city of Rome on one of our Rome wine tours. The Eternal City. The hub to more than half of the legacy of monuments, arts and masterpieces of our country. The city that once was the biggest, largest and most powerful in the entire Western world. Get to know Rome through its centuries-old tradition of gastronomy and wine. From the earliest influences of the ancient Greeks on the viticultu re, to the technological advances in wine-production during the rise of the Roman Empire.  Discover how Roman tradition effects the winemaking regions like France, Germany, Spain and Italy itself nowadays. Many of the techniques developed by ancient Romans can still be found today in modern winemaking!
Rome Wine Tour a Great Gastronomic Experience
With our Rome Wine Tours you will be able to enjoy excellent varieties of wines and have a glimpse into their history. Flavors, social status and wine-producing. Learn how to distinguish the different aromas with our expert guide. Discover fascinating facts about Roman most-favorite wines while tasting a different selection of local snacks such as Salami, Mozzarella, Bruschetta and Schiacciata with Pecorino. Grab the opportunity to plan your tour step-by-step, choosing between unique quarters we will be able to show you around and beautiful local, traditional and cozy wine bars that you'll be taken to.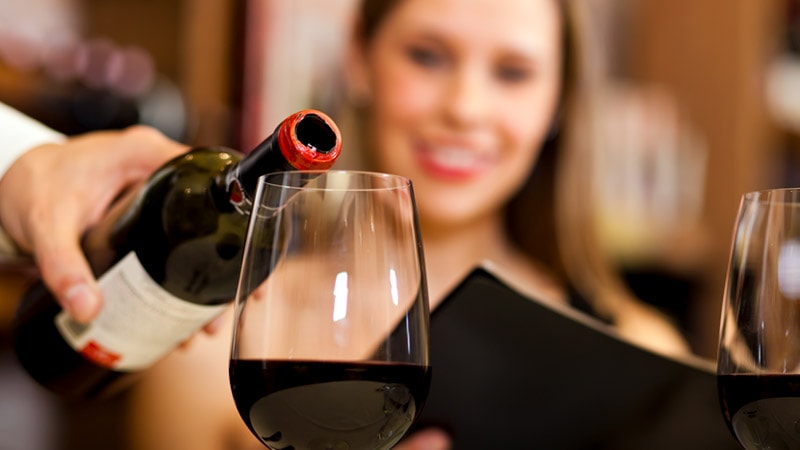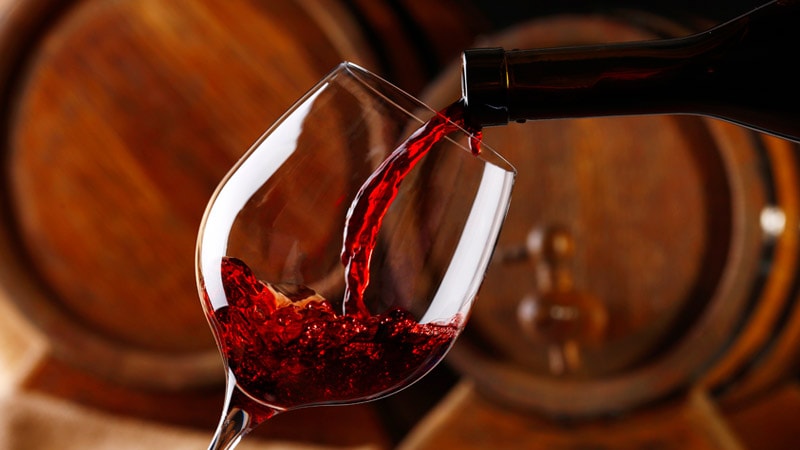 Enjoying Rome Wine Tours
Looking for a break from the vibrant Rome? Ask our experts to help you plan an unforgettable day dream in the stunning region of Lazio, the cradle of occidental civilization with its history, ancient roads, legends and verdant hills. Enjoy the breathtaking sceneries from a comfortable brand-new Mercedes vehicle. Step into the countryside, away from the crowds, and get ready to taste the best wine selection. Visit the beautiful Frascati region or the Castelli Romani area, home to incredible vineyards. Meet local winemakers and sample the different wines while tasting their excellent homemade cheese and salami.
Designing Your Rome Wine Tour
Deluxe Limo Italy wants to share the magic of Rome and its stunning countryside with you. Our excellent hard working team is here to arrange the best for you! Do you wish to taste and enjoy the warmth of the Eternal City of Rome through its unique Historical Centre and charming quarters? Would you prefer the relaxing atmosphere of the incredible and unspoilt Roman wine countryside with its volcanic rolling hills and medieval villages and castles? Come and enjoy the variety of white fruity or red full-bodied wines that this stunning region will offer you. We will help you design your perfect Rome Wine Tour arranging the best, according to your wishes and desires. Deluxe Limo Italy is committed to helping their clients reach their expectations with a skilled travel team, high quality services, English-speaking drivers and guides, food experts and a top-notch fleet of Mercedes vehicles.
You may also like:
Rome car service
Naples car service
Chauffeur-driven cars in Italy: Why you need it

Testimonials
I just wish to send this message to you to let you know that we had a blast today in Rome with our driver and our guide! We are very very pleased with your service and would be more than happy to spread out the words for your company in any way that I may!

Miami

I just wanted to thank you for all your help. Your company far exceeded our expectations! Every single aspect of our trip was stress free and so much fun! 23 days is a long time and there was not a single tour or transfer that we didn't enjoy.

London

I am speechless of how wonderful our trip was. Honestly it was the best experience of our lives. We can't wait to go back! I cannot thank you enough for all that you did to make our vacation the most luxurious and smooth trip of our lives!

New York

I am writing to you to thank you for making our trip such a memorable one. We are talking of it all the time! It was your resources and guidance that gave us an in-depth insight into your rich country in terms of history, architecture, good food etc. The driver / guides, the guides etc. were all superb. We are ready to turn right back to Italy!

Los Angeles
Tripadvisor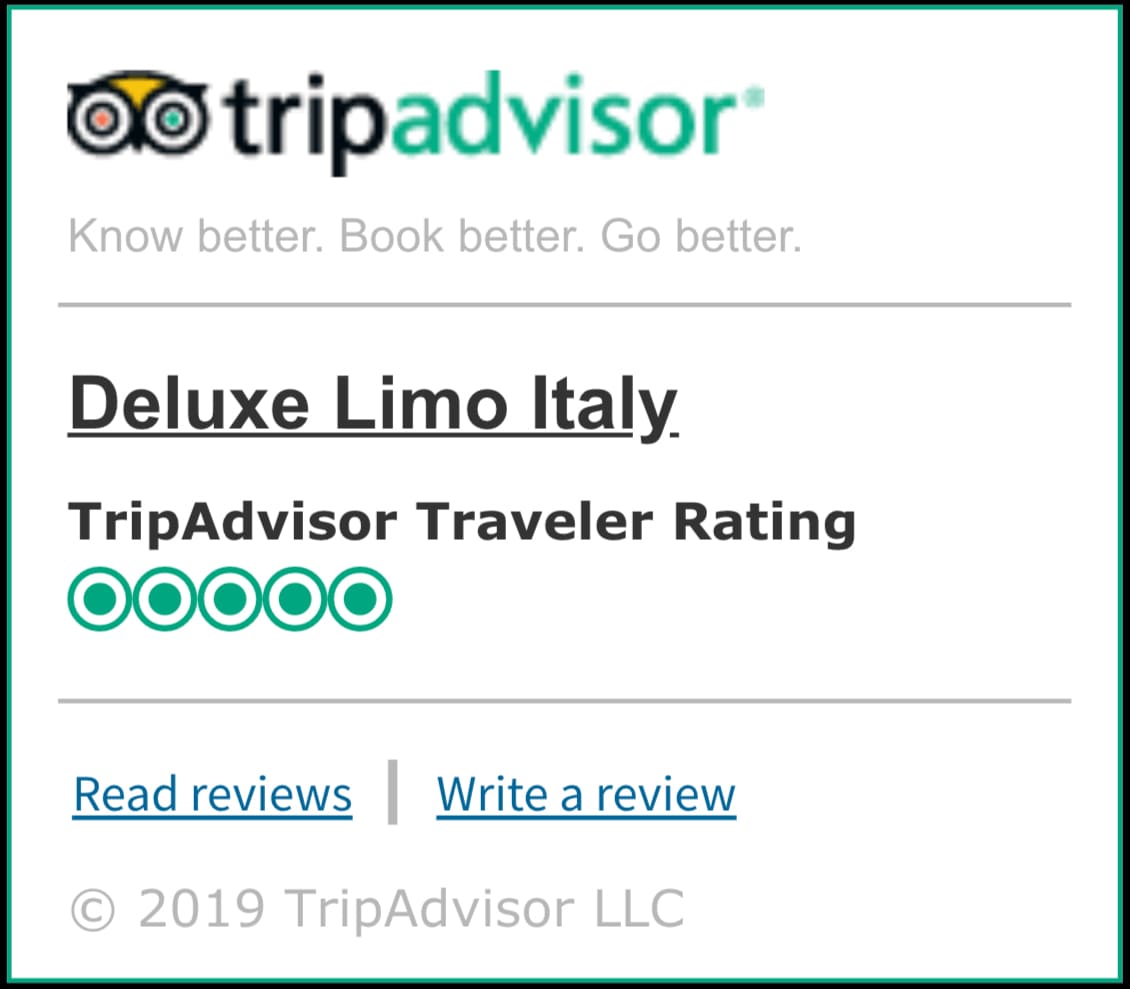 Why choose our Limousine service
Our mission is to provide unparalleled travelling experiences by combining reliability, precision and efficiency with the typical Italian passion, creativity and insight. With 25 years' experience in the travel industry, we observed the performance of over 350 chauffeur companies in Italy and partnered with those that demonstrated very high service standards. When the array of ideal affiliates was completed, Deluxe Limo Italy was finally launched. Our Limousine service network covers the totality of the Italian territory from the Alps to the "tip of the boot" and arranges private driver services in every main city of Italy as well as at every airport. On the contrary of the current trend "go global", we dedicated our energy to specialize in operating exclusively in Italy where logistics and business approach greatly differ from region to region, so as to offer top level service to our customers throughout the whole country.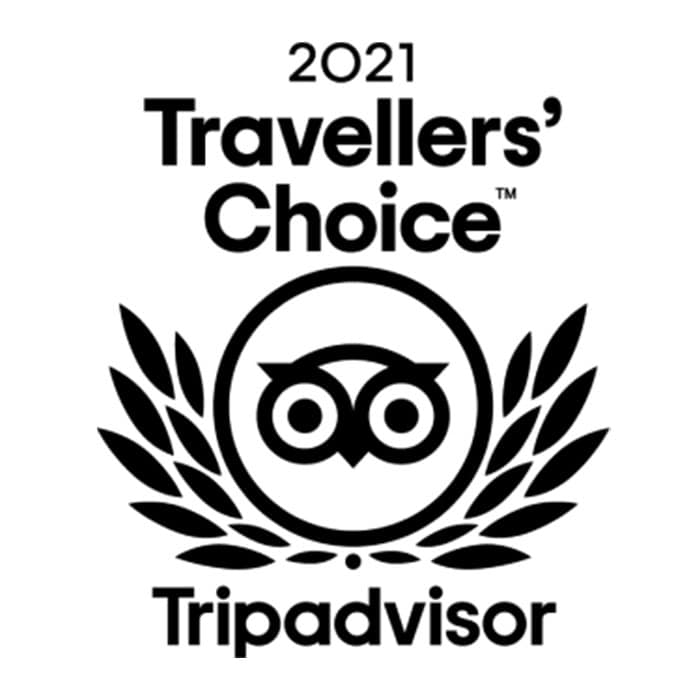 DESIGN YOUR PERFECT ITINERARY WITH DELUXE LIMO ITALY TRAVEL TEAM