Italy is home to 53 World Heritage Sites, more than any other country in the entire world! Half of this legacy of monuments and masterpieces of art and architecture can be found in Rome, the Eternal City. Founded seven centuries B.C, the stunning capital of Italy had already become the biggest and most advanced city in the world in the 1st century AD. Also the Roman Cuisine has a centuries-old tradition of gastronomy. Rome's food has evolved through periods of social and political changes and has been highly influenced by different ancient cuisine cultures. Deluxe Limo Italy invites you to taste the Roman culture, its widespread heritage, its unique style and beauty together with its flavouring foods. Look no further. Thanks to our experienced team, our excellent English-speaking chauffeurs driving last Mercedes vehicle models, our local guides and experts, you will be able to plan your best Food Tour in Rome.
Endless Rome and Its Food Tours
Countless things to visit, see, experience and taste in fabulous Rome. Our goal is to lead the way into the most famous districts of this unbelievable city, connecting you to local people, family-run restaurants or the most famous food shops around. Starting from its Historical Centre (the largest in the world) and touching unique quarters as the cool and rebellious Monti, the beloved and charming Trastevere, the calm haven of Prati, the thriving Jewish Ghetto and many others. Take in the city's best sites as you stroll around with your excellent private guide that will point out and make you taste the best of the local products.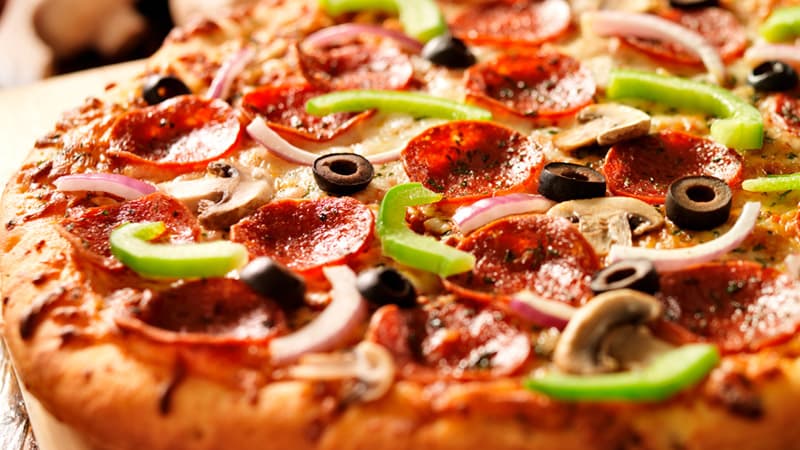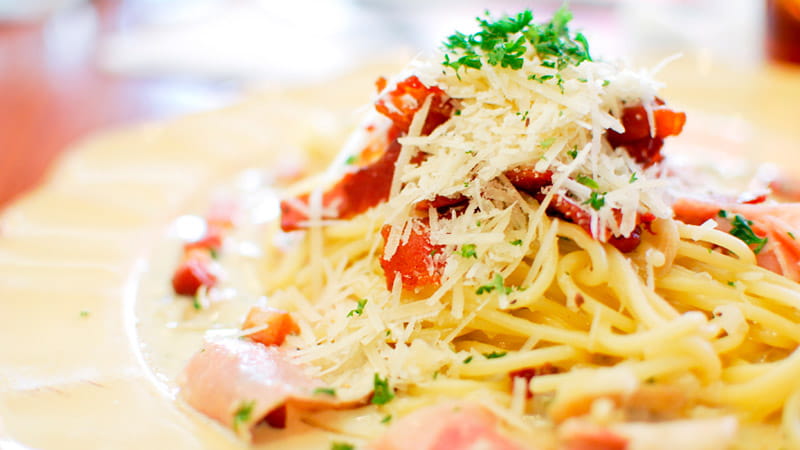 Tasting World-Famous Dishes on Rome Food Tours
In Rome even the cuisine is an Art! Each Roman dish has its history. Get to know the humble origins of gorgeous plates of pasta like the Carbonara (a sauce made with Pancetta -pig's cheek – and egg), the Bucatini all'Amatriciana, the Saltimbocca (literally "jump in your mouth") alla Romana, Cacio e Pepe and plenty others, including the popular Bruschetta rubbed with garlic and topped with olive-oil and tomatoes (from the Roman dialect that means bread slightly burnt). And don't forget about several desserts many of which are made with Ricotta. Deepen your culinary experience together with the knowledge of Rome itself.
Rome Food Tour One Life Experience
Are you looking for a totally new and unforgettable experience? Deluxe Limo Italy is here to offer it to you! You will be greeted with all our knowledge from the moment of the pick-up by one of our great professional English-speaking chauffeurs driving a brand-new Mercedes vehicle. You will be able to have one of our friendly and reliable local guides at your disposal to take you through the most typical food markets in Rome for a slice of "Roman color". Think about the well-known Campo dei Fiori Market that was founded in 1869, the Piazza dell'Unità Market in the Prati quarter or the oldest of Rome, the Piazza Vittorio Market. We are focused on making you "taste" Rome that you dream about through our unique and tailor made Food Tours in Rome.
You may also like:
Rome car service
Naples car service
Chauffeur-driven cars in Italy: Why you need it

Testimonials
I just wish to send this message to you to let you know that we had a blast today in Rome with our driver and our guide! We are very very pleased with your service and would be more than happy to spread out the words for your company in any way that I may!

Miami

I just wanted to thank you for all your help. Your company far exceeded our expectations! Every single aspect of our trip was stress free and so much fun! 23 days is a long time and there was not a single tour or transfer that we didn't enjoy.

London

I am speechless of how wonderful our trip was. Honestly it was the best experience of our lives. We can't wait to go back! I cannot thank you enough for all that you did to make our vacation the most luxurious and smooth trip of our lives!

New York

I am writing to you to thank you for making our trip such a memorable one. We are talking of it all the time! It was your resources and guidance that gave us an in-depth insight into your rich country in terms of history, architecture, good food etc. The driver / guides, the guides etc. were all superb. We are ready to turn right back to Italy!

Los Angeles
Tripadvisor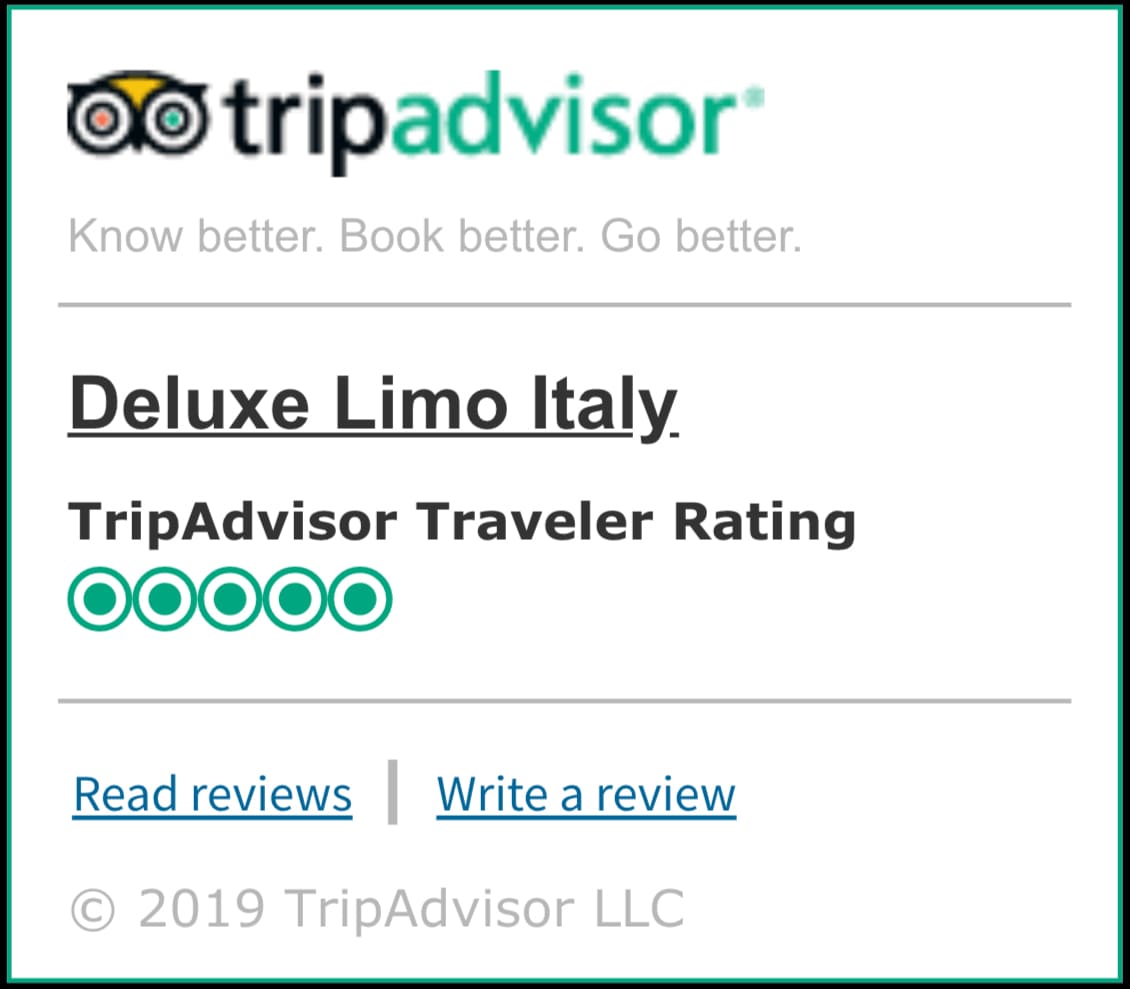 Why choose our Limousine service
Our mission is to provide unparalleled travelling experiences by combining reliability, precision and efficiency with the typical Italian passion, creativity and insight. With 25 years' experience in the travel industry, we observed the performance of over 350 chauffeur companies in Italy and partnered with those that demonstrated very high service standards. When the array of ideal affiliates was completed, Deluxe Limo Italy was finally launched. Our Limousine service network covers the totality of the Italian territory from the Alps to the "tip of the boot" and arranges private driver services in every main city of Italy as well as at every airport. On the contrary of the current trend "go global", we dedicated our energy to specialize in operating exclusively in Italy where logistics and business approach greatly differ from region to region, so as to offer top level service to our customers throughout the whole country.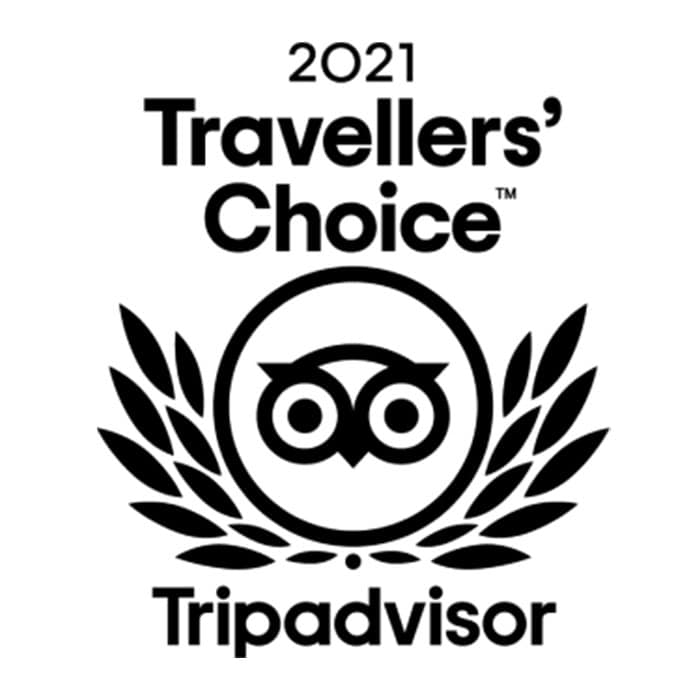 DESIGN YOUR PERFECT ITINERARY WITH DELUXE LIMO ITALY TRAVEL TEAM