With Milan day tours by Deluxe Limo Italy, you've got the advantage of seeing this amazing city. It's the essence of Italy in earlier centuries.
Milan, one of the richest cities in the world, has a long history, sophisticated culture, with a unique atmosphere. In comparison with other Italian cities, Milan is bustling and dynamic. It's not only the center of fashion and finance, but a real industrial and business powerhouse. It seems Milan has managed to combine everything.
Explore Milan on a Day Tour!
Let us invite you to come on a Milan day tour with Deluxe Limo Italy. During your vacation here, you'll explore the city's best and most interesting spots. Discover the best of Milan with your personal guide who'll make your stay unforgettable. Our travel team will help you design an itinerary depending on your interests and demands, making sure you don't miss anything on your tour.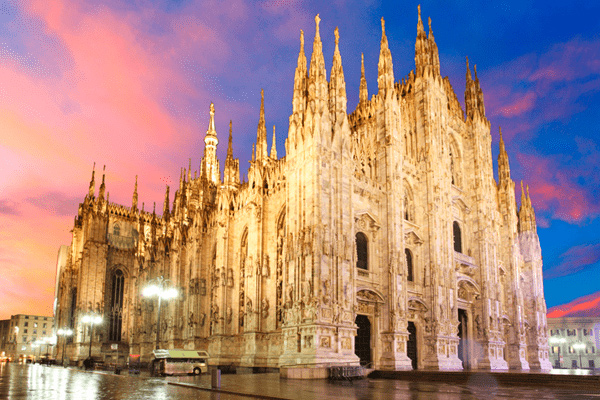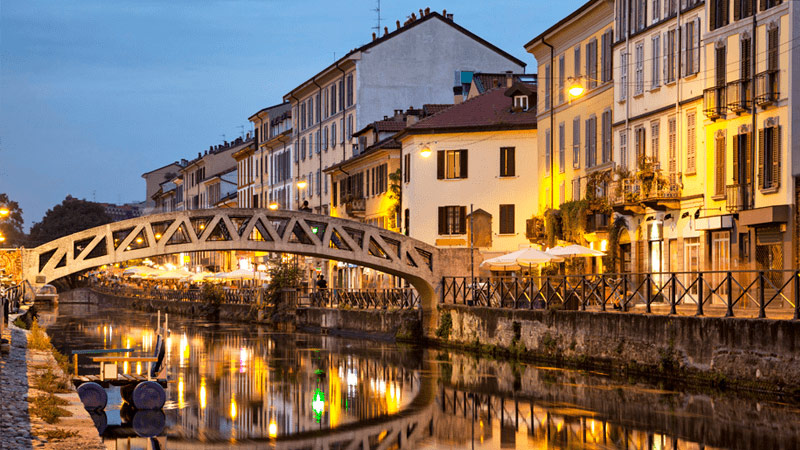 The Duomo
One of the points of visiting Milan on our private tours, is the Duomo Cathedral that will certainly fascinate you. This magnificent church is one of the biggest in Europe. Inside this architectural complex, you'll be charmed by the height of the vaults and stained-glass windows. The gothic cathedral is decorated with 3159 statues and 135 spires that you can see going upstairs and walking through these enchanting works which are all around the roof. The view over the city from here is just breathtaking!
Last Supper
On your vacation in Milan, you'll have a chance to see Da Vinci's masterpiece "Last Supper" that is one of the most popular attraction among the tourists. Entrance should be booked long in advance, only a limited number of people can enter the room where it is at once. You'll be lucky to observe this artwork.
Charming Canals of Navigli
Deluxe Limo Italy believes in romance. With the exception of Milan's beautiful architecture, you'll also find alluring canals in Milan. So, be sure to see the Navigli district famous for its two canals, one of which was designed by Leonardo da Vinci. You'll find many art galleries, authentic stores and nice restaurants here as well.
Food Tasting
On your tailor made tours, make it a point to see the city packed with cafes, restaurants, bakeries and pastry shops. If you are a foodie, your guide will prompt you the best things to try in Milan and will also share with you a passion for food. You'll never be able to resist the tasty cold cuts, pizzas, risotto, cheeses and a big selection of local wines, that is, unless you're a vegetarian. Do not forget to leave space for good helping of captivating gelato, which will be the final romancing to melt your heart.
Milan day tours are your great opportunity to experience the best of Milan. And our aim is to provide you with the most competent and luxurious service and make your stay here unforgettable!
You may also like:
Venice car service
Bergamo to Milan car service
Chauffeur-driven cars in Italy: Why you need it

Testimonials
I just wish to send this message to you to let you know that we had a blast today in Rome with our driver and our guide! We are very very pleased with your service and would be more than happy to spread out the words for your company in any way that I may!

Miami

I just wanted to thank you for all your help. Your company far exceeded our expectations! Every single aspect of our trip was stress free and so much fun! 23 days is a long time and there was not a single tour or transfer that we didn't enjoy.

London

I am speechless of how wonderful our trip was. Honestly it was the best experience of our lives. We can't wait to go back! I cannot thank you enough for all that you did to make our vacation the most luxurious and smooth trip of our lives!

New York

I am writing to you to thank you for making our trip such a memorable one. We are talking of it all the time! It was your resources and guidance that gave us an in-depth insight into your rich country in terms of history, architecture, good food etc. The driver / guides, the guides etc. were all superb. We are ready to turn right back to Italy!

Los Angeles
Tripadvisor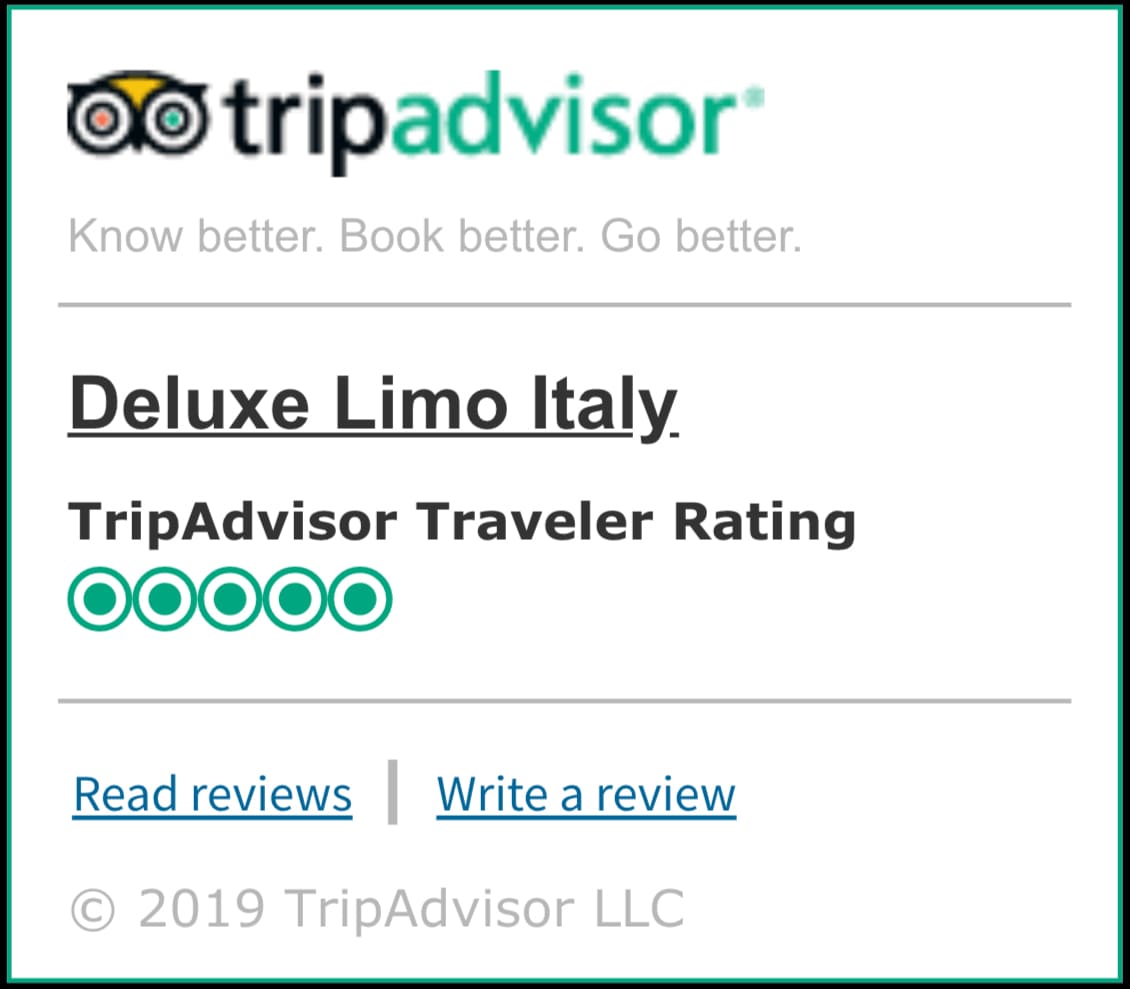 Why choose our Limousine service
Our mission is to provide unparalleled travelling experiences by combining reliability, precision and efficiency with the typical Italian passion, creativity and insight. With 25 years' experience in the travel industry, we observed the performance of over 350 chauffeur companies in Italy and partnered with those that demonstrated very high service standards. When the array of ideal affiliates was completed, Deluxe Limo Italy was finally launched. Our Limousine service network covers the totality of the Italian territory from the Alps to the "tip of the boot" and arranges private driver services in every main city of Italy as well as at every airport. On the contrary of the current trend "go global", we dedicated our energy to specialize in operating exclusively in Italy where logistics and business approach greatly differ from region to region, so as to offer top level service to our customers throughout the whole country.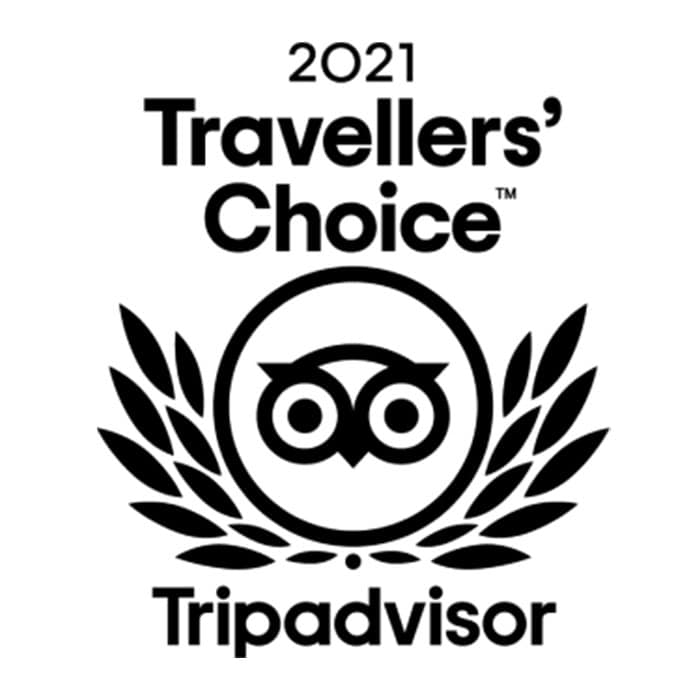 DESIGN YOUR PERFECT ITINERARY WITH DELUXE LIMO ITALY TRAVEL TEAM