The coastal city of Genoa, capital of Liguria that is one of the smallest regions of Italy, is indeed a hidden and unknown beauty. Deluxe Limo Italy invites you to discover the 6th biggest city of the country, one of the largest cities overlooking the Mediterranean Sea, a birthplace of the great Italian explorer Christopher Columbus, and the European Cultural Capital in 2004. Join us visiting the largest Port of Italy, active since the fifth century B.C, the biggest International Boat Show of the Mediterranean or the second biggest Aquarium of Europe. Genoa is all of this. A capital that for centuries has been a very important trading Port, influenced by several dominations (Spain, Longobardi, Byzantine…) and developed into a cultural melting pot. This heritage has its reflection on food and wine, and has contributed to the fame and acclaim of Ligurian dishes as the real Mediterranean cuisine and home to over 100 varieties of grapes 8 of which are used to produce the DOC wines! So, let's go for one of Genoa wine tours by Deluxe Limo Italy!
A Glass of Wine and Not Only on Your Genoa Wine Tour
Let us bring you through the beauty of this delightful and "undiscovered" city. Get ready to indulge yourself to the experience of our English-speaking drivers or guides, that will lead the way through the small streets and alleys of Genoa. You'll be able to taste and enjoy the varieties of red or white Ligurian wines, served with slices of tasty Focaccia and stunning Pecorino in local wine bars or Enotecas of the Old City Centre or around the historic Port area of Genoa. Feel free to contact our travel team with your requests or just ask for advice on the best places you may not want to miss with our Genoa Wine Tours.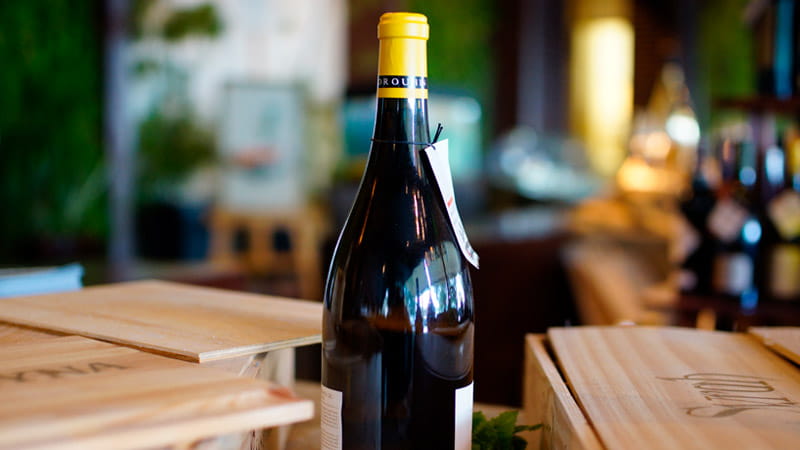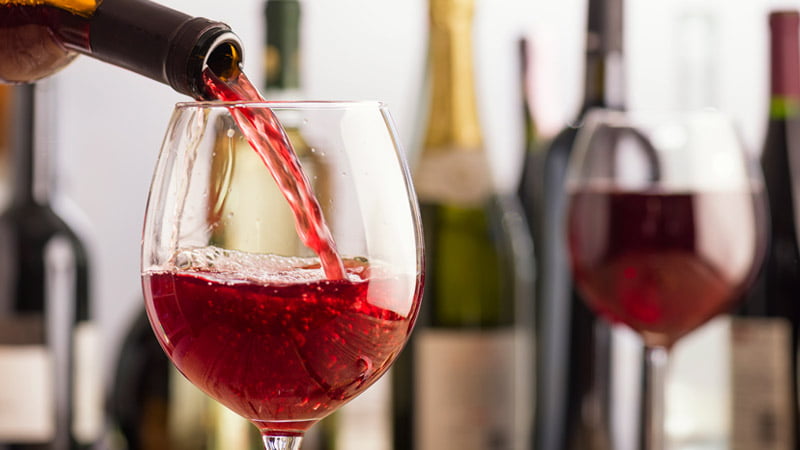 Discovering the Ligurian Land on Genoa Wine Tour
The tiny region of Liguria is world-famous for its breathtaking sceneries. The mountains of Alps and Apennines behind, and the Mediterranean Sea ahead. These two conditions make the wines from Liguria special. Vineyards are cultivated in sloped hills plunging into the sea. This makes grape-growing a challenge and wine production is limited. Yet, if it's hard to get to, it's greatly worth searching! Let us take you along the stunning Riviera coast, to visit the vineyards and the working wineries. Meet the winemakers and taste their incredible wines surrounded by medieval villages and outstanding views.
Get Amazed on Your Genoa Wine Tour
Do you think we've given you enough reasons to come and discover an amazing city like Genoa and its outstanding region of Liguria? Your Genoa Wine Tour can be planned as you wish. In and around the city of Genoa we'll arrange the best for you: comfortable pick-ups wherever you desire, elegant and brand new Mercedes vehicles driven by our English-speaking chauffeurs, and guides that can point out to you the best to be seen and tasted. Let us arrange your tour showing you around the Ligurian territory and introducing you to the DOC areas as the Cinque Terre Sciacchetrà, Colli di Luni or Colline di Levanto. Allow Deluxe Limo Italy to greet you with an unforgettable trip!
You may also like:
Florence car service
Milan limousine service
Chauffeur-driven cars in Italy: Why you need it

Testimonials
I just wish to send this message to you to let you know that we had a blast today in Rome with our driver and our guide! We are very very pleased with your service and would be more than happy to spread out the words for your company in any way that I may!

Miami

I just wanted to thank you for all your help. Your company far exceeded our expectations! Every single aspect of our trip was stress free and so much fun! 23 days is a long time and there was not a single tour or transfer that we didn't enjoy.

London

I am speechless of how wonderful our trip was. Honestly it was the best experience of our lives. We can't wait to go back! I cannot thank you enough for all that you did to make our vacation the most luxurious and smooth trip of our lives!

New York

I am writing to you to thank you for making our trip such a memorable one. We are talking of it all the time! It was your resources and guidance that gave us an in-depth insight into your rich country in terms of history, architecture, good food etc. The driver / guides, the guides etc. were all superb. We are ready to turn right back to Italy!

Los Angeles
Tripadvisor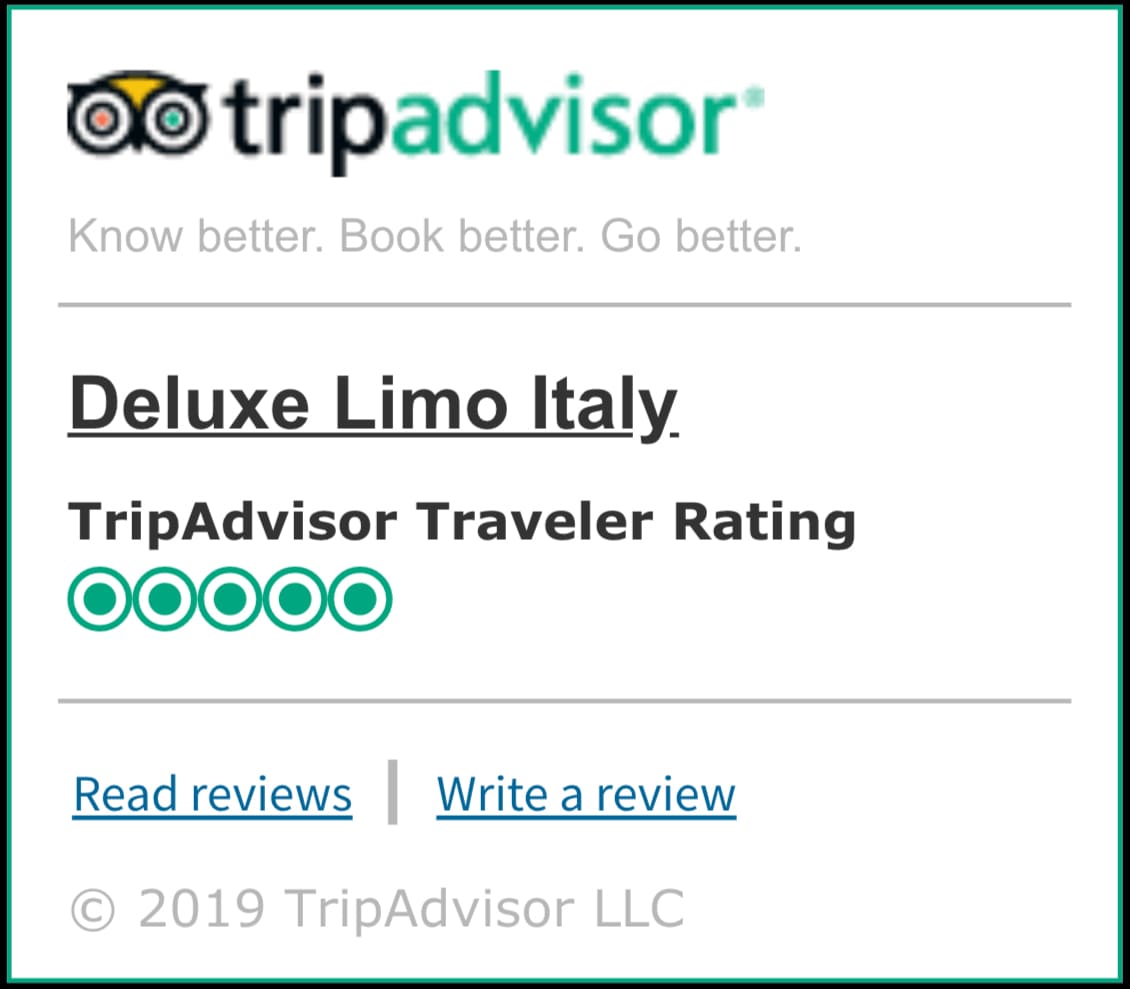 Why choose our Limousine service
Our mission is to provide unparalleled travelling experiences by combining reliability, precision and efficiency with the typical Italian passion, creativity and insight. With 25 years' experience in the travel industry, we observed the performance of over 350 chauffeur companies in Italy and partnered with those that demonstrated very high service standards. When the array of ideal affiliates was completed, Deluxe Limo Italy was finally launched. Our Limousine service network covers the totality of the Italian territory from the Alps to the "tip of the boot" and arranges private driver services in every main city of Italy as well as at every airport. On the contrary of the current trend "go global", we dedicated our energy to specialize in operating exclusively in Italy where logistics and business approach greatly differ from region to region, so as to offer top level service to our customers throughout the whole country.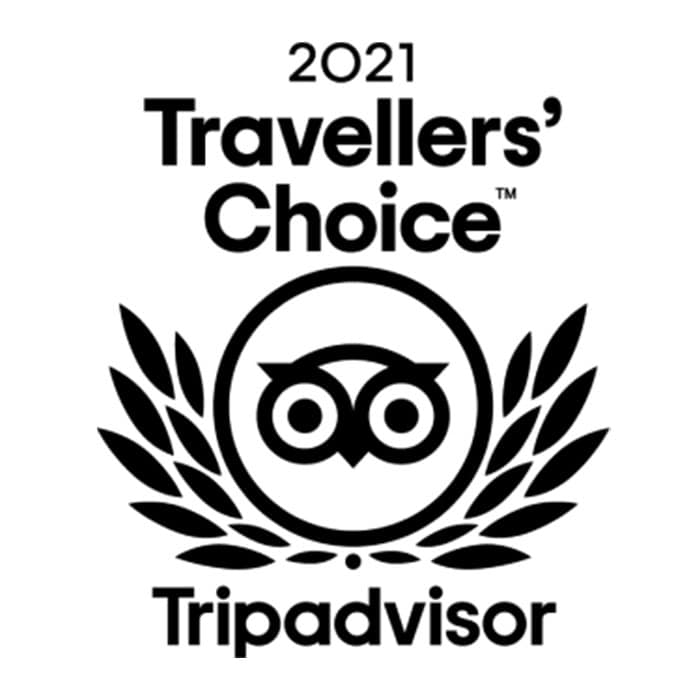 DESIGN YOUR PERFECT ITINERARY WITH DELUXE LIMO ITALY TRAVEL TEAM