Genoa (Genova in Italian): probably one of Italy's most "undiscovered" main city. Sometimes confused with the Swiss city of Geneva, sometimes not even ever heard about. However, this incredible not so famous city is the 6th largest in Italy. Being one of the biggest European cities overlooking the Mediterranean, it rolls down the mountains into the sea. Genoa is also listed as a stunning Unesco World Heritage Site. The city is the birthplace of the great Italian explorer Christopher Columbus that discovered America in 1492. In 2004 it was declared European Cultural Capital thanks to its Architecture, History and Art of Cooking. Yes, the gastronomy Arts of Genoa, capital of the Liguria region of Italy, due to its history and ingredients can indeed represent the real Mediterranean Cuisine! So, come with us and discover the excellence of its tastes on our food tours in Genoa!
Highlights of Genoa Food Tours
Genoa's world-known specialities are surely represented by the Focaccia, a soft bread made with salt and lots of olive oil, and Pesto alla Genovese, the pasta sauce made of basil, pine nuts, parmesan and garlic! But this is not all! Get ready for filled pasta Ravioli, the Stockfish or famous cakes like Pandolce or Pasqualina. All these can be tasted in fine Restaurants that we may suggest during your Food Tour in Genova, taking a break after visiting the old town full of shops or historic markets, like the Mercato Orientale, Carmine or Dinegro.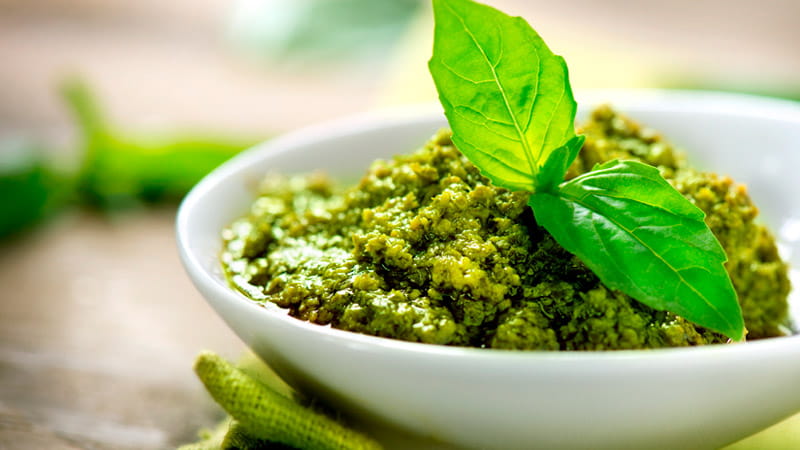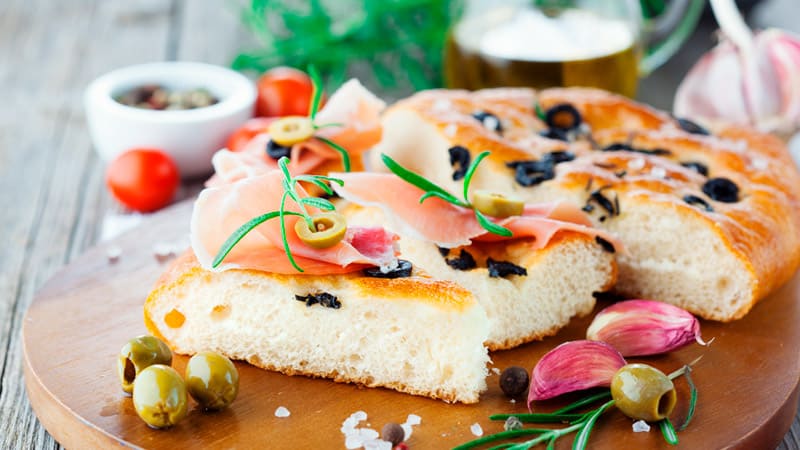 Food and Fun Genoa Tour
Liguria has one of the most stunning coastlines in the world. 300 kilometers of spectacular seascapes, from the Gulf of Paradise of Genoa to the Gulf of Poets of the Cinque Terre, from the Bay of Silence and Portofino to the Flower coast of Sanremo. Breath-taking seaside villages, ancient towns, green hills and crystalline water are waiting to be admired while enjoying the superb dishes of the region. Try to bake your own Focaccia or prepare some Pesto or just taste the delicious pecorino with a glass of wine in your hand enchanted by the fantastic view.
Just Let Us Surprise You
Rarely pointed out as the places to visit, have we given you enough reasons to understand how incredibly unique Genoa and the Liguria region are? This land will amaze you with curious facts from its history, art, and cuisine that you may discover during your Food Tours in Genoa with Deluxe Limo Italy. Your tour is gonna be a perfect fusion of food tasting and sightseeing. Tell us what you are interested in and we'll make it come true. By the way, these "secret" city and region were not unknown to many famous poets, writers and artists like Charles Dickens, David H. Lawrence, Lord Byron, George Sand and many others. Come and discover why, keeping in mind the words of Fernand Braudel "Genoa enchants me..is it possible to eat better than in Genoa?"
You may also like:
Florence car service
Milan limousine service
Chauffeur-driven cars in Italy: Why you need it

Testimonials
I just wish to send this message to you to let you know that we had a blast today in Rome with our driver and our guide! We are very very pleased with your service and would be more than happy to spread out the words for your company in any way that I may!

Miami

I just wanted to thank you for all your help. Your company far exceeded our expectations! Every single aspect of our trip was stress free and so much fun! 23 days is a long time and there was not a single tour or transfer that we didn't enjoy.

London

I am speechless of how wonderful our trip was. Honestly it was the best experience of our lives. We can't wait to go back! I cannot thank you enough for all that you did to make our vacation the most luxurious and smooth trip of our lives!

New York

I am writing to you to thank you for making our trip such a memorable one. We are talking of it all the time! It was your resources and guidance that gave us an in-depth insight into your rich country in terms of history, architecture, good food etc. The driver / guides, the guides etc. were all superb. We are ready to turn right back to Italy!

Los Angeles
Tripadvisor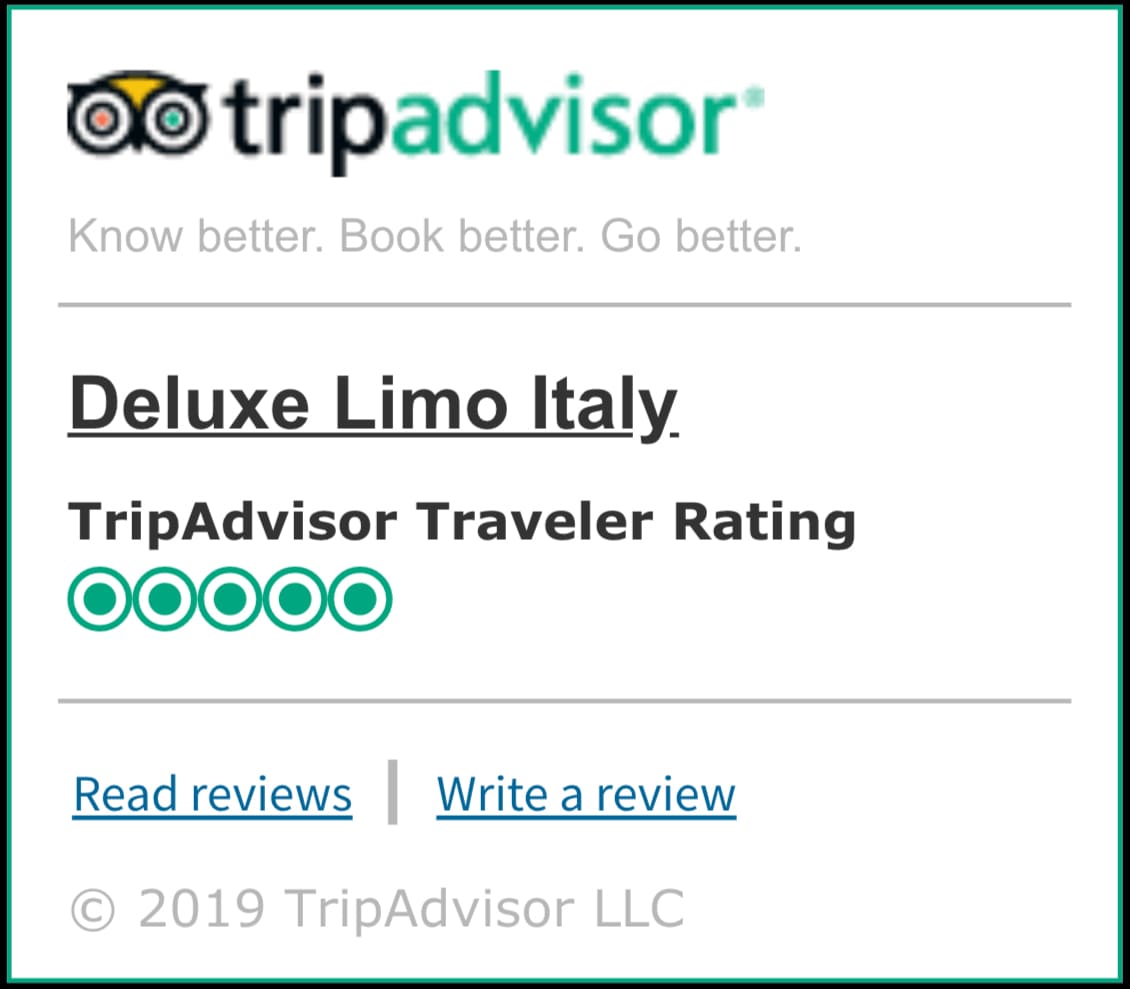 Why choose our Limousine service
Our mission is to provide unparalleled travelling experiences by combining reliability, precision and efficiency with the typical Italian passion, creativity and insight. With 25 years' experience in the travel industry, we observed the performance of over 350 chauffeur companies in Italy and partnered with those that demonstrated very high service standards. When the array of ideal affiliates was completed, Deluxe Limo Italy was finally launched. Our Limousine service network covers the totality of the Italian territory from the Alps to the "tip of the boot" and arranges private driver services in every main city of Italy as well as at every airport. On the contrary of the current trend "go global", we dedicated our energy to specialize in operating exclusively in Italy where logistics and business approach greatly differ from region to region, so as to offer top level service to our customers throughout the whole country.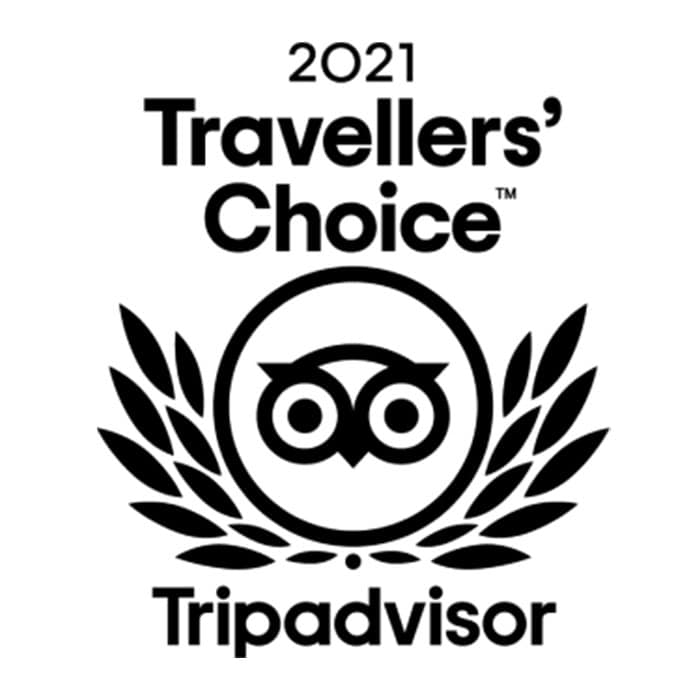 DESIGN YOUR PERFECT ITINERARY WITH DELUXE LIMO ITALY TRAVEL TEAM