It took many years to go through all the bureaucratic procedures, but finally the Conegliano Veneto and Valdobbiadene hills located in the province of Treviso world famous for the production of Prosecco have been recognized as a World Heritage Site by UNESCO during its 43th session that took place in Baku, Azerbaijan. But from the very beginning let's clarify one thing to avoid any misunderstanding. This title was not given to the wine, but to the picturesque hilly territory where it is produced: a narrow strip of land of about 30 km long with the approximate altitude of 150-300 m extended across 15 municipalities. The hard work of man done on these hills which morphology was not really suitable for the vineyard resulted into one of the most important Italian and world-famous wine production regions. A beautiful mosaic of the vineyards alternating with charming woods prospering here thanks to the rich in minerals alluvial soil combined with favorable client deserves admiration from the aesthetic viewpoint too.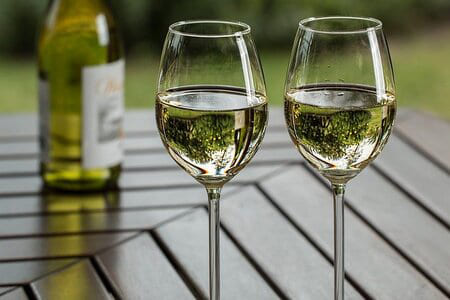 The Prosecco production has a very strict regulation that requires the use of 85% of the Glera grapes grown locally mixed with the native ones such as Verdiso, Bianchetta and Perera, or with Pinot and Chardonnay. Obviously all of the grapes should be grown in this specific area to allow the wine to be labeled Prosecco.
The annual production capacity of the local wineries is 453 million bottles of Prosecco most of which is exported to other countries. Obviously the price of land in this area is very high. Some lots cost over 1 million euros per hectare!
One of the most antique Italian Wine Riads in this case related to Prosecco winds across this picturesque territory for about 120 km. Doing it you will not just enjoy discovering unique and very peculiar places, but you will have a chance to taste and buy high-quality wines as well as home-made cold-cuts, cheeses, honey and not only for reasonable prices. It's quite remarkable that some foreigners come to this area to specifically purchase fine wines that they get shipped by the wineries to their home countries.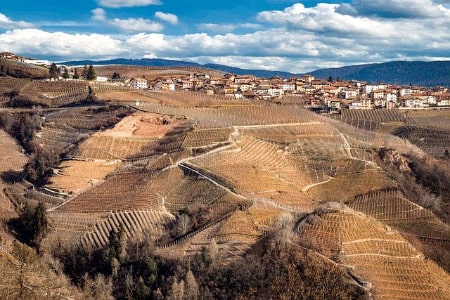 We cannot avoid mentioning one very curious place you may want to visit on the way. That is an antique farmhouse called Osteria senz'oste (that means Osteria without the host) where you can eat serving yourself and then pay what you think is right for what you have taken. This calculation you do by yourself as well! Doing la Strada del Prosecco you will have fun and unique gastronomic experience, no doubt. The best way to enjoy this trip is using our car service with an experienced driver or driver guide who will take care of your logistics leaving you to have maximum satisfaction from this land of stunning views and fine wines.