Shopping tours in Tuscany
One of the most popular tourist destinations on the planet, Tuscany is firmly associated with picturesque rolling hills, sunlit vineyards, and historical architecture. But the attractions of the region are not limited to its unforgettable vistas, country air, and venerable stones. When it comes to things tourists love doing, shopping is at the top of the list – and when it comes to shopping, Tuscany has a lot to offer. So, welcome to shopping tours in Tuscany!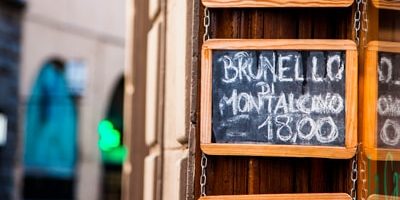 The modern yet age-old adventure of shopping is a worthy addition to any visiting experience. Browsing through the wares, finding the special one that piques your interest, and sometimes even haggling a little over the price – for the sake of tradition and a bit of fun, of course, – is an exciting and active way to explore a new place, especially if it results in a meaningful purchase that will make your trip even more memorable. And our chauffeurs, well-versed in the local specifics, are ready to assist you during your shopping tours in Tuscany by Deluxe Limo Italy.
Boutiques, malls, and country shopping in Tuscany
Shopping venues in the region can be divided into three categories, each with its own advantages. The first one is small specialty shops and art galleries, often carrying one-of-a-kind merchandise and catering to travelers and locals alike. This type of shopping offers a plethora of top quality, refined local products, including art, food, and gifts.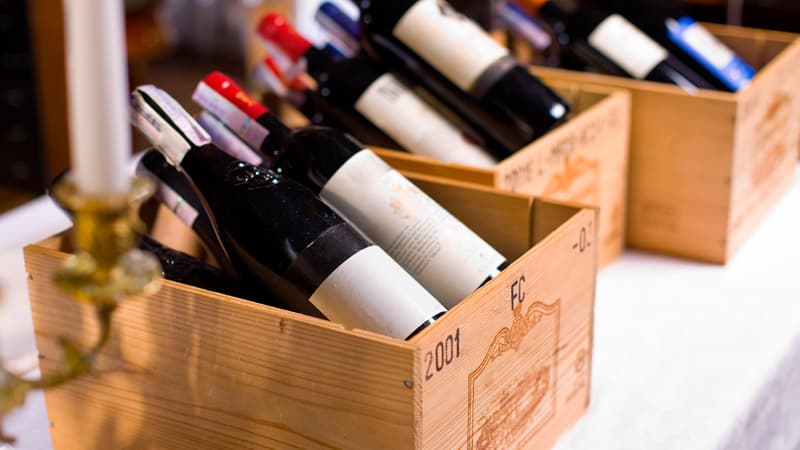 If you feel more adventurous or wish to find more authentic items to purchase, shopping at small, family-owned local stores or buying directly from artisans and farmers at country market is the ticket. This strategy will likely require more time, but in return you will get to know Tuscany even closer – and help the local economy.
Finally, there is always the convenient option of shopping at malls and luxury outlets for designer clothes, beauty products, and souvenirs. If you are planning for only a brief visit and would like to play it safe, this might be your best bet.
Shopping Tours in Tuscany by Deluxe Limo Italy
Whatever Tuscany shopping option you choose, you will need a trusted source of information and a fast, reliable means of getting around the place. Deluxe Limo Italy's fleet consists of latest models of luxury cars driven by professional English-speaking chauffeurs who will tell you everything there is to tell about local shopping venues and products – and gladly take you where you wish, so that your experience of a shopping tour in Tuscany will be a truly prime one!
You may also like:
Tuscany limo service
Car service in Italy
Tuscany private driver
Private driver in Florence
Testimonials
I just wish to send this message to you to let you know that we had a blast today in Rome with our driver and our guide! We are very very pleased with your service and would be more than happy to spread out the words for your company in any way that I may!

Miami

I just wanted to thank you for all your help. Your company far exceeded our expectations! Every single aspect of our trip was stress free and so much fun! 23 days is a long time and there was not a single tour or transfer that we didn't enjoy.

London

I am speechless of how wonderful our trip was. Honestly it was the best experience of our lives. We can't wait to go back! I cannot thank you enough for all that you did to make our vacation the most luxurious and smooth trip of our lives!

New York

I am writing to you to thank you for making our trip such a memorable one. We are talking of it all the time! It was your resources and guidance that gave us an in-depth insight into your rich country in terms of history, architecture, good food etc. The driver / guides, the guides etc. were all superb. We are ready to turn right back to Italy!

Los Angeles
Tripadvisor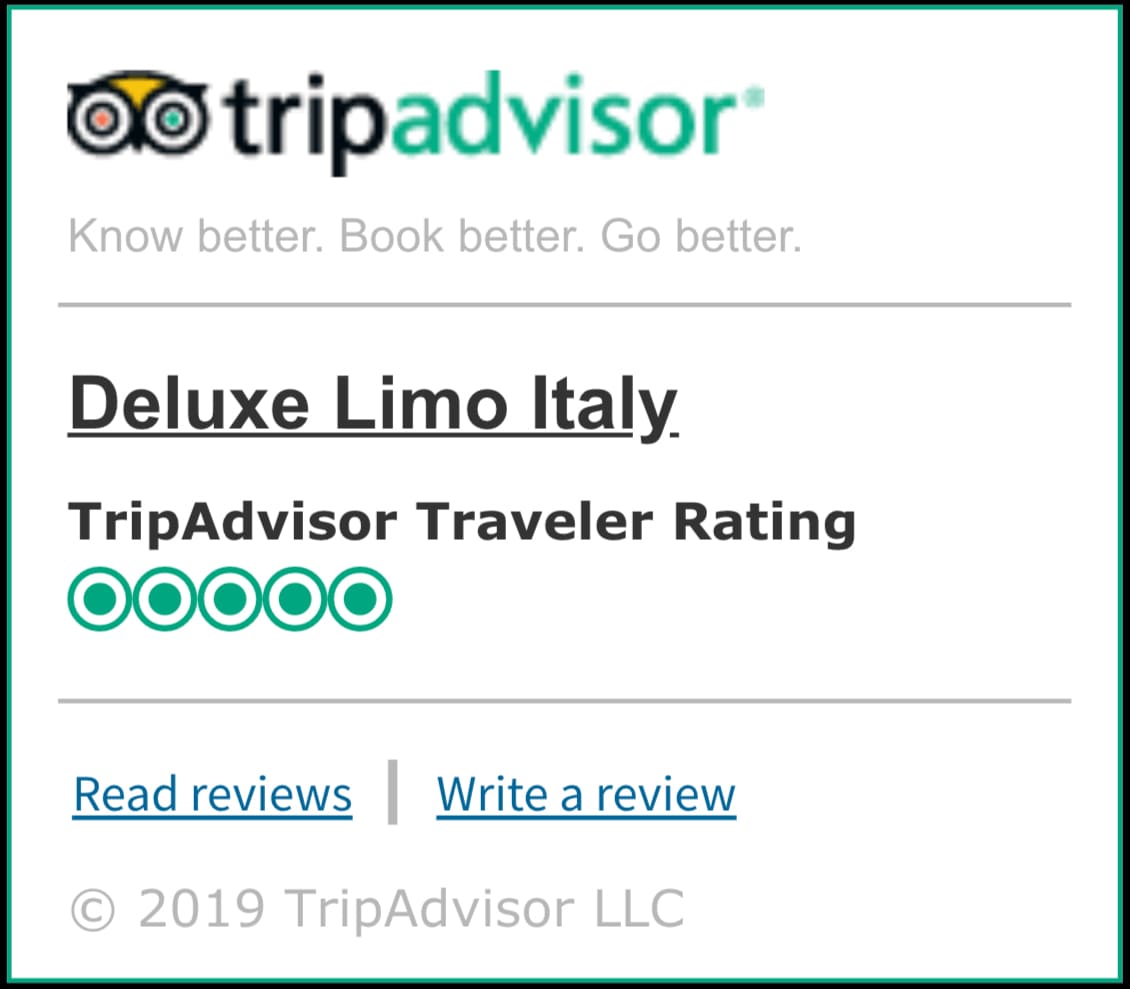 Why choose our Limousine service
Our mission is to provide unparalleled travelling experiences by combining reliability, precision and efficiency with the typical Italian passion, creativity and insight. With 25 years' experience in the travel industry, we observed the performance of over 350 chauffeur companies in Italy and partnered with those that demonstrated very high service standards. When the array of ideal affiliates was completed, Deluxe Limo Italy was finally launched. Our Limousine service network covers the totality of the Italian territory from the Alps to the "tip of the boot" and arranges private driver services in every main city of Italy as well as at every airport. On the contrary of the current trend "go global", we dedicated our energy to specialize in operating exclusively in Italy where logistics and business approach greatly differ from region to region, so as to offer top level service to our customers throughout the whole country.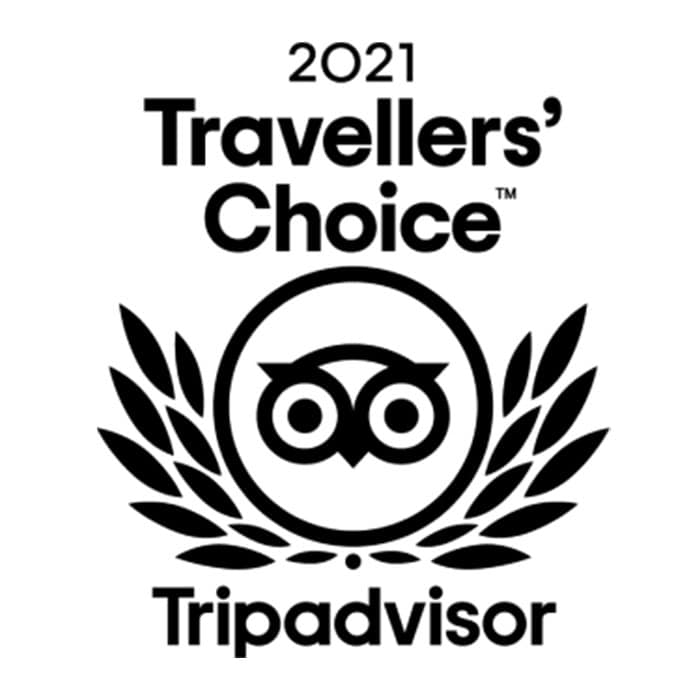 DESIGN YOUR PERFECT ITINERARY WITH DELUXE LIMO ITALY TRAVEL TEAM