What makes your Florence vacation so great? Is it the shopping? The wine? The food? Deluxe Limo Italy offers Florence day trips that make your day as exciting, and comfortable as it can be. We'll take you to all the best places in the style that you're accustomed to. From the moment we pick you up at the airport, to the time we take you back, you can count on our hard working team to make sure your trip is worth every minute.
Get a Head Start on your Florence Adventure
Make sure to put these places on your list to see. They're not only the top recommended, you won't be wasting your time in Italy.
The Duomo – Cathedral of Saint Mary of the Flower
The main church of Florence was designed in Gothic style by Arnolfo di Cambio. The construction began in 1296 and was completed in 1436 with a specially designed dome created by Filippo Brunelleschi. Its polychrome marble panels have been amazing people for centuries.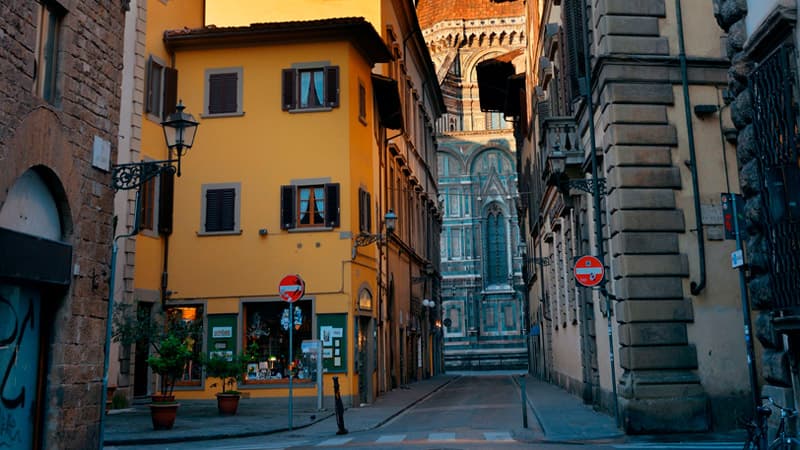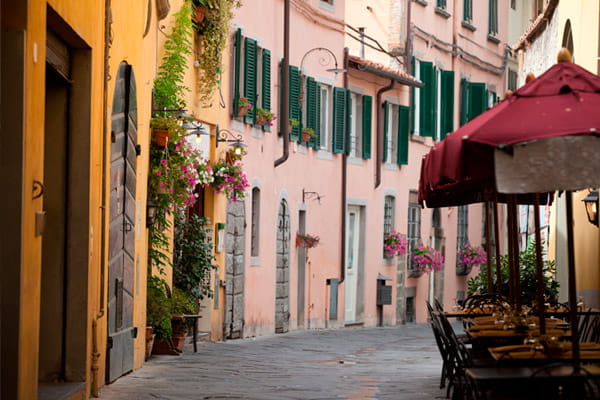 Uffizi – The most prominent museum for arts in the city of Florence. It's located in the center of the city. It's also the most visited as well as one of the largest renown all over the world. At this Florence Museum you'll see some of the greatest works of Italian artists.
Accademia – See one of the most famous works of Michelangelo. His sculpture of David has been some of the biggest attraction because of the preciseness he used in his great love affair with both the human body, and bible history. Other artists' works displayed here by the names of: Sandro Botticelli, Domenico Ghirlandaio, and Pontormo ect.
Piazza della Signoria – The "L" shaped square in front of the Palazzo Vecchio is a main part of the roots and history of the people of Florence and its republic. It's the political side of the city.
Ponte Vecchio – Buy Jewellery on one of the oldest bridges in Italy. Ponte Vecchio is the Italian expression for the "Old Bridge", but it stays new with all the things available to look at and buy. It emerged from the history of having butcher shops, and meat sellers in it, and graduated to jewelry stores lining each side.
Taste Fine Wines
Make plans with the Deluxe Limo Italy travel team to visit well established wine shops. After visiting the local Florence sights you'll need to stop and take a break. Soon you can be tasting some of the best wines in Italy with a reputation known in different international wine groups. It's because these winemakers have not only carried their recipes throughout the ages, but also because these folks are the masters that are part of how global wine enthusiasm began.
Deluxe Limo Italy offers its services to give that "Taste of Italy" you're looking for. We'll  be there for you to pick you up and transport you to the next destination, so there are no worries on how you will go from one place to the next. With our skilled travel planners, your Florence day trip will be smooth and comfortable with the luxury you expect in a limousine company. We go above and beyond to make sure your excursion with us is uniquely comfortable.
Testimonials
I just wish to send this message to you to let you know that we had a blast today in Rome with our driver and our guide! We are very very pleased with your service and would be more than happy to spread out the words for your company in any way that I may!

Miami

I just wanted to thank you for all your help. Your company far exceeded our expectations! Every single aspect of our trip was stress free and so much fun! 23 days is a long time and there was not a single tour or transfer that we didn't enjoy.

London

I am speechless of how wonderful our trip was. Honestly it was the best experience of our lives. We can't wait to go back! I cannot thank you enough for all that you did to make our vacation the most luxurious and smooth trip of our lives!

New York

I am writing to you to thank you for making our trip such a memorable one. We are talking of it all the time! It was your resources and guidance that gave us an in-depth insight into your rich country in terms of history, architecture, good food etc. The driver / guides, the guides etc. were all superb. We are ready to turn right back to Italy!

Los Angeles
Tripadvisor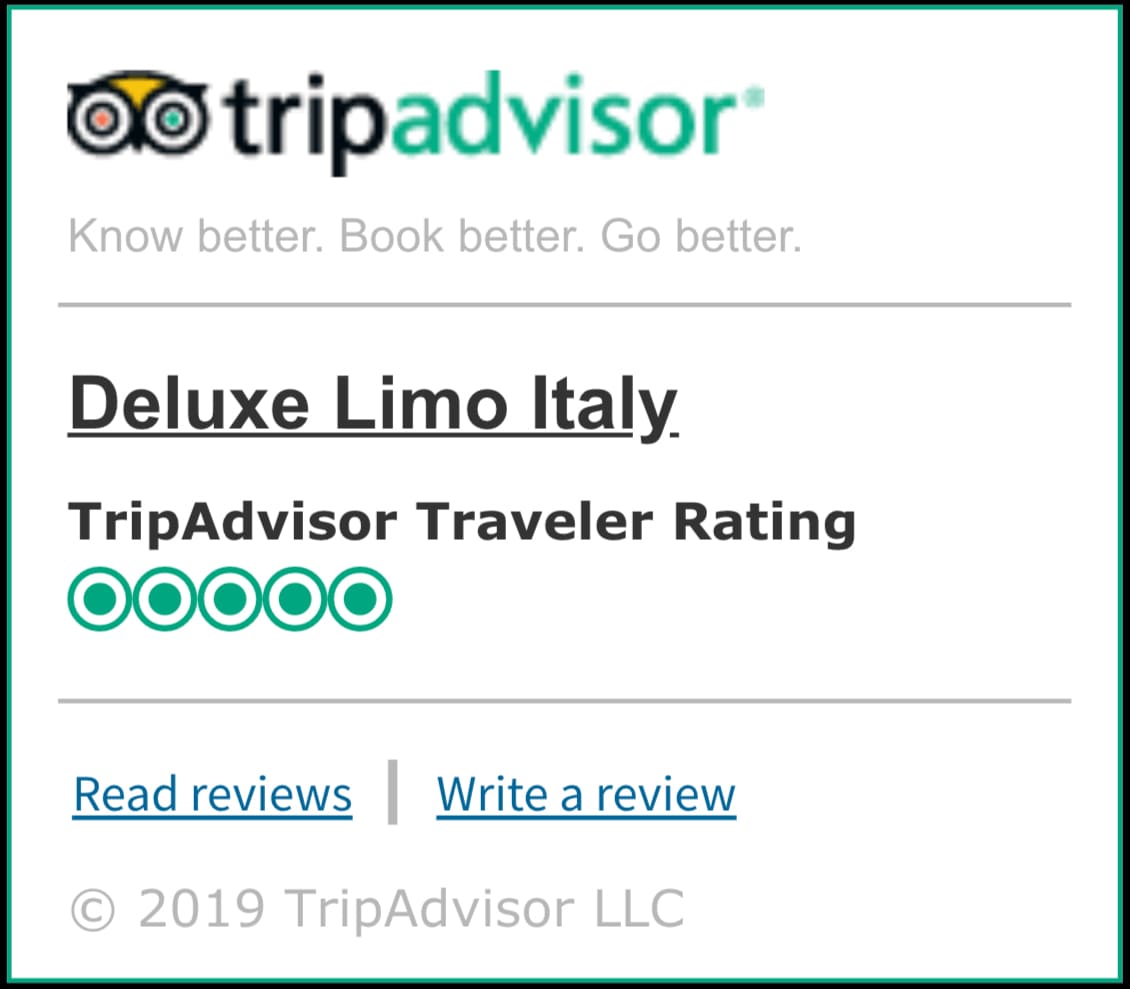 Why choose our Limousine service
Our mission is to provide unparalleled travelling experiences by combining reliability, precision and efficiency with the typical Italian passion, creativity and insight. With 25 years' experience in the travel industry, we observed the performance of over 350 chauffeur companies in Italy and partnered with those that demonstrated very high service standards. When the array of ideal affiliates was completed, Deluxe Limo Italy was finally launched. Our Limousine service network covers the totality of the Italian territory from the Alps to the "tip of the boot" and arranges private driver services in every main city of Italy as well as at every airport. On the contrary of the current trend "go global", we dedicated our energy to specialize in operating exclusively in Italy where logistics and business approach greatly differ from region to region, so as to offer top level service to our customers throughout the whole country.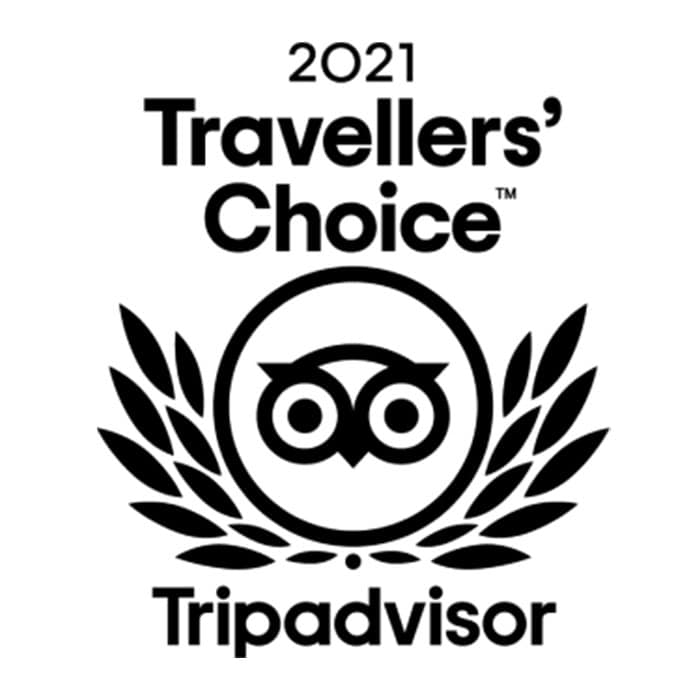 DESIGN YOUR PERFECT ITINERARY WITH DELUXE LIMO ITALY TRAVEL TEAM