Wine tasting Chianti experience is one of the goals of many tourists. It is one of the best ways to relax, and see the sites as well as taste the food. Chianti has been an important wine production area of Italy for a number of years. The Grand Duke in Italy began growing grapes centuries ago, and has slowly made the whole countryside a "must visit" place of popularity throughout the years.
3 Reasons to Go for Wine Tasting in Chianti
Autumn and Chianti seem to go together hand in hand. Harvest festivals like Vino al Vino and others celebrate the coming of wine to Italy with luscious wines and foods to celebrate for all time.
Your Chianti trip will grant you the visitation, of the sites of several old vineyards, as well as modern wineries. You'll be able to sample the drinks of kings as you tour through, and stop by.
Fine wine is improved with age. On your tour throughout Chianti, it will appear as if time has stopped. Civilization has given the Chianti culture time to these almost ancient vineyards offering to them the grace of nature's elegance as their wine improves. You will tour through some of the most historic and pleasurable landscapes in Italy's history.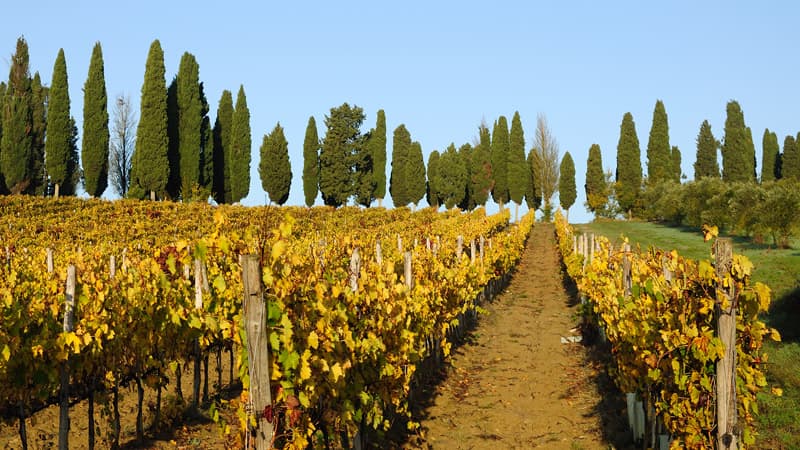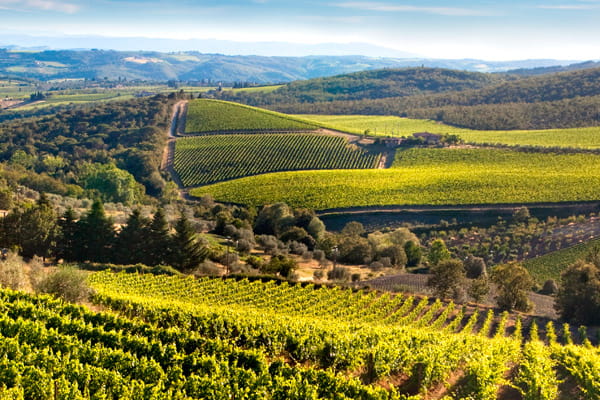 Places in Chianti to Go for Wine Tasting
Greve
A greatly attractive medieval village awaits you in Chianti. It's the perfect spot for a stop to taste fantastic Tuscan wines. Every year there is a large wine fair that attracts tourists from all over the world creating an international atmosphere of celebration. There's a large shopping area there where you can walk through notable artisan boutiques while walking along the twisting streets built in olden times. From areas in Greve, you can look out and see the beautiful landscapes as you enjoy your wine tasting Chianti tour with luxury.
Castellina
Another small town in Chianti to wander into is Castellina. This town has lots of character with its authentic shops, streets so narrow that they look like only pedestrian walkways, artistic architecture, fabulous churches and castles, and a town center for the shoppers. Wine tasting vacation has it's way of creating a sense of utopia with Deluxe Limo Italy. Come join us!
Chianti Wine Tasting All the Year Round
Any time of the year Deluxe Limo Italy is ready to help you plan your tour. We team up with every guest to organize different tours that tantalize, thrill, and entertain every guest. All it takes is for you to tell us what you want, where you want it, what you want to do, and where you want to go. We put the puzzle together with you, and help you design the perfect schedule, and customize the perfect tour for you. When you get to Italy, then we'll let the good times roll as you meet your personal chauffeur. That's where it begins.
Our hard working team prides themselves on doing better than the competition. That being said, we take the best, and make it better with our tours, drivers, location stops, and mostly but not least, your experience with us. We strive for the best of the best. Book your wine tasting Chianti tour now and discover this fabulous area in luxury.
You may also like:
Private tours in Florence
Tuscany limousine service
Tuscany private driver
Private driver in Florence

Testimonials
I just wish to send this message to you to let you know that we had a blast today in Rome with our driver and our guide! We are very very pleased with your service and would be more than happy to spread out the words for your company in any way that I may!

Miami

I just wanted to thank you for all your help. Your company far exceeded our expectations! Every single aspect of our trip was stress free and so much fun! 23 days is a long time and there was not a single tour or transfer that we didn't enjoy.

London

I am speechless of how wonderful our trip was. Honestly it was the best experience of our lives. We can't wait to go back! I cannot thank you enough for all that you did to make our vacation the most luxurious and smooth trip of our lives!

New York

I am writing to you to thank you for making our trip such a memorable one. We are talking of it all the time! It was your resources and guidance that gave us an in-depth insight into your rich country in terms of history, architecture, good food etc. The driver / guides, the guides etc. were all superb. We are ready to turn right back to Italy!

Los Angeles
Tripadvisor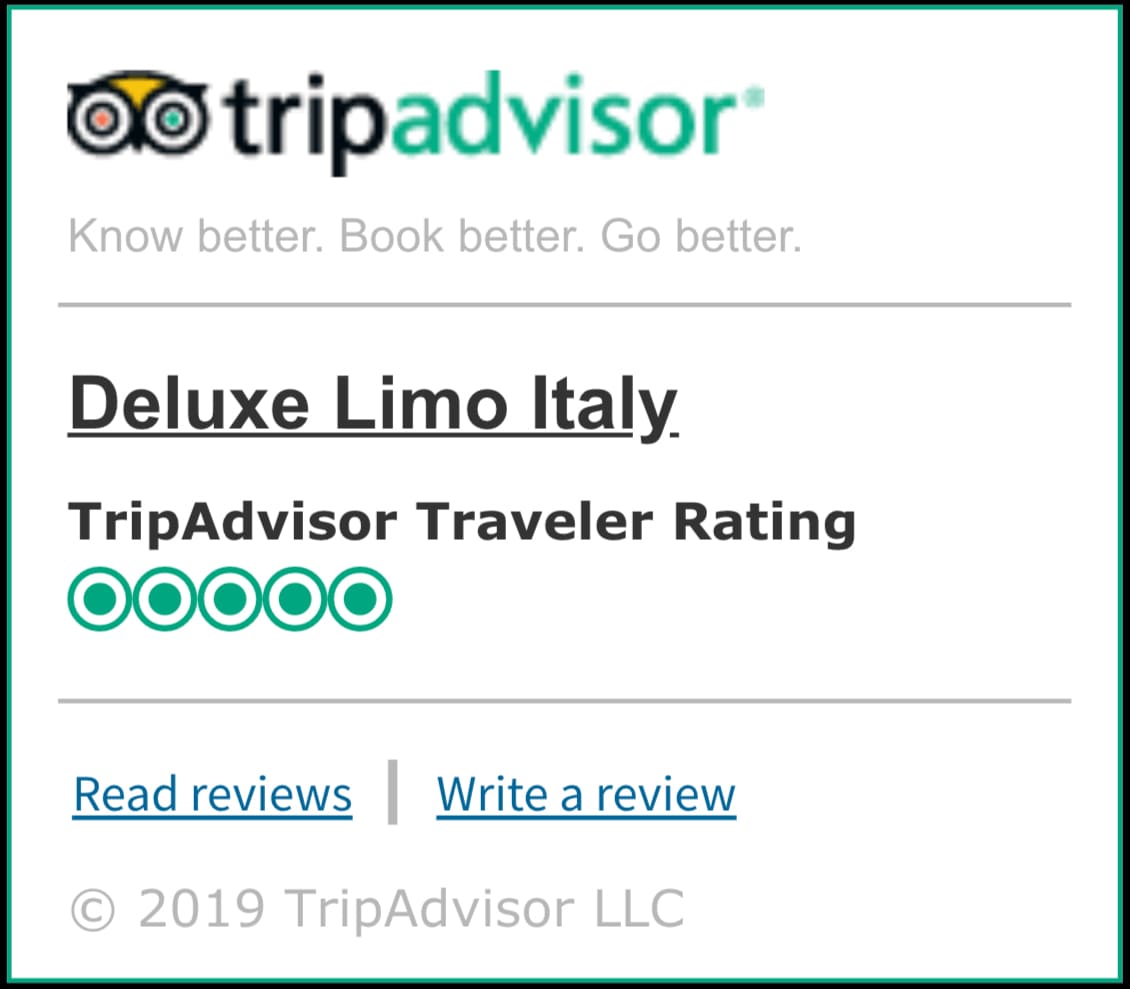 Why choose our Limousine service
Our mission is to provide unparalleled travelling experiences by combining reliability, precision and efficiency with the typical Italian passion, creativity and insight. With 25 years' experience in the travel industry, we observed the performance of over 350 chauffeur companies in Italy and partnered with those that demonstrated very high service standards. When the array of ideal affiliates was completed, Deluxe Limo Italy was finally launched. Our Limousine service network covers the totality of the Italian territory from the Alps to the "tip of the boot" and arranges private driver services in every main city of Italy as well as at every airport. On the contrary of the current trend "go global", we dedicated our energy to specialize in operating exclusively in Italy where logistics and business approach greatly differ from region to region, so as to offer top level service to our customers throughout the whole country.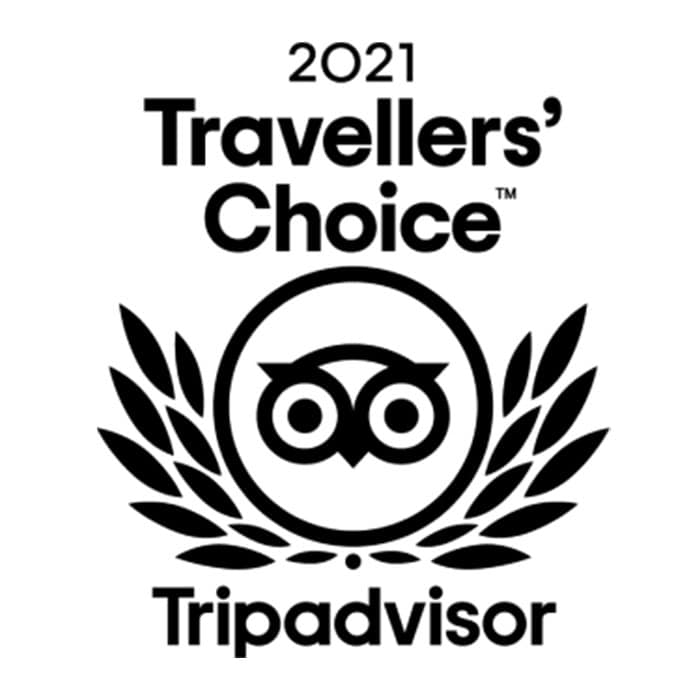 DESIGN YOUR PERFECT ITINERARY WITH DELUXE LIMO ITALY TRAVEL TEAM