Private Chauffeur Service in Genoa
Gustave Flaubert described Genoa as "A place of beauty that tears the soul". Genoa is noted at Italy's largest seaport being an entrance to the Riviera.
After World War 2, Genoa's redevelopment areas began to be populated with many Italian immigrants from the south of Italy taking jobs at the docks, and factories. Now Genoa is a city with an average of five-hundred eighty-three thousand inhabitants, and has been named a "European City of Culture".
Chauffeur Service to Enjoy Genoa
Your private chauffeur can take you to do some whale watching, where you can charter a boat, or use binoculars from the shore to see a whale run. The World Wildlife Fund has a few programs for that. Check into the festivals, and events on your way through town. Stop and eat at some of the finest restaurants in the area with the best selections of cuisine and match a perfect selections of white and red wines. See a few of the many museums in Genoa or any of the areas around.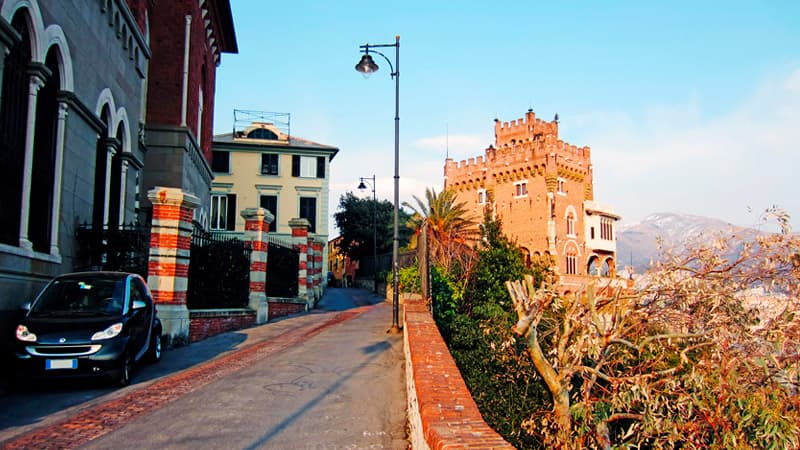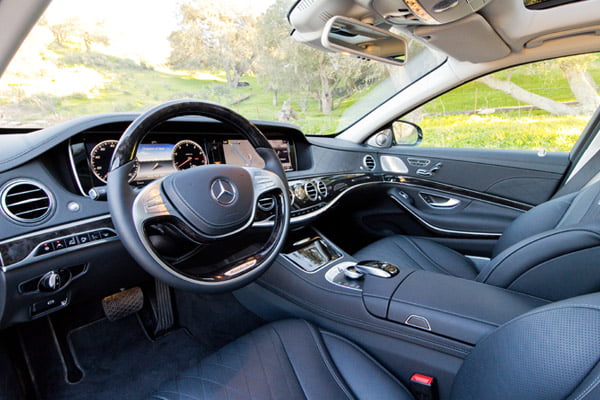 Reliable Genoa Chauffeur Service
Taking a trip with Deluxe Limo Italy is easy when you make your plans with our travel team. The Genoa chauffeur service will always be there to pick you up, transport you, and be there to take you to another destination all the way through until your time of departure. We pride ourselves in what we do. What do we do exactly? We take care of you! You can enjoy your time in Italy without worries. It's about customer service at its utmost finest. From the first time you make your plans with our travel team, and follows through to the time you leave Italy. When you get aboard the plane back home, you'll already miss Italy, and hopefully us.
When you book your trip with our company, you book your  transfer or tour through Italy knowing you'll travel in comfort, and style. Our Genoa chauffeur service is top notch. Our driver will meet you at the airport holding your nameplate and escort you to your limousine.
Having a luxury vehicle at your disposal is the best way to get around because our drivers know Genoa like the back of their hand. Deluxe Limo Italy will guarantee traveling in style, and comfort as you reach your destination.
We only use some of the most current Mercedes Benz models to enjoy your tour, vacation, or business trip in. They can distinguish you because of the element of style they represent. The amenities in your vehicle can vary from a reclining seat to a refrigerator in easy reach. It simply depends on what you charter for your transportation.
Deluxe Limo Italy endeavors to deliver an unparalleled experience in your travel. We have more than 25 years of experience with the industry of guiding, and chauffeuring guests all over Italy. With thousands of car service companies in Italy, we have partnered with the finest ones especially verifying their ethics, professional standards and courtesy. This combination is what has kept us at top choices when it comes to finding the right chauffeur company to escort you through Italy. We specialize in Italy transportation with style, comfort, professionalism, and respect.
Book with us now, and see what we can do for you!
Testimonials
I just wish to send this message to you to let you know that we had a blast today in Rome with our driver and our guide! We are very very pleased with your service and would be more than happy to spread out the words for your company in any way that I may!

Miami

I just wanted to thank you for all your help. Your company far exceeded our expectations! Every single aspect of our trip was stress free and so much fun! 23 days is a long time and there was not a single tour or transfer that we didn't enjoy.

London

I am speechless of how wonderful our trip was. Honestly it was the best experience of our lives. We can't wait to go back! I cannot thank you enough for all that you did to make our vacation the most luxurious and smooth trip of our lives!

New York

I am writing to you to thank you for making our trip such a memorable one. We are talking of it all the time! It was your resources and guidance that gave us an in-depth insight into your rich country in terms of history, architecture, good food etc. The driver / guides, the guides etc. were all superb. We are ready to turn right back to Italy!

Los Angeles
Tripadvisor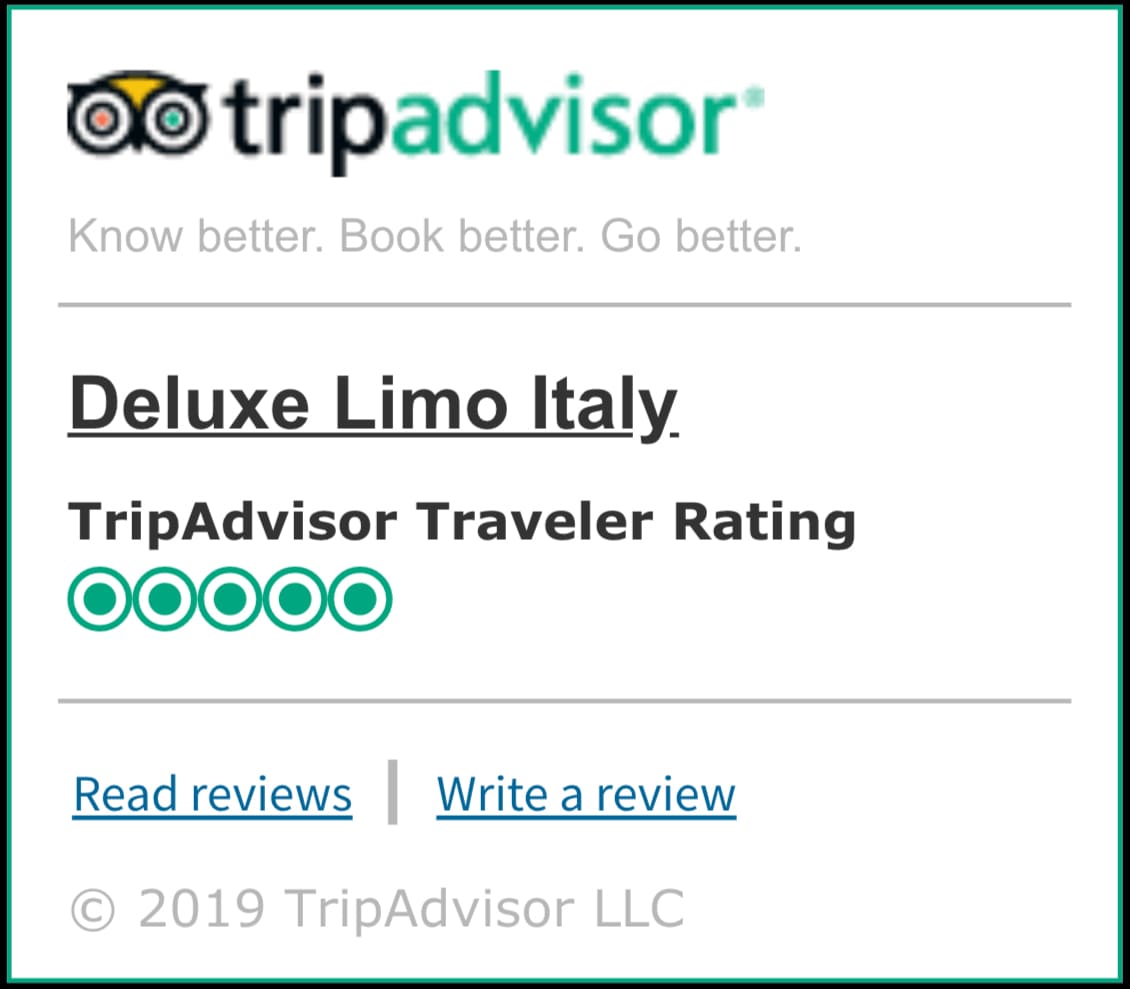 Why choose our Limousine service
Our mission is to provide unparalleled travelling experiences by combining reliability, precision and efficiency with the typical Italian passion, creativity and insight. With 25 years' experience in the travel industry, we observed the performance of over 350 chauffeur companies in Italy and partnered with those that demonstrated very high service standards. When the array of ideal affiliates was completed, Deluxe Limo Italy was finally launched. Our Limousine service network covers the totality of the Italian territory from the Alps to the "tip of the boot" and arranges private driver services in every main city of Italy as well as at every airport. On the contrary of the current trend "go global", we dedicated our energy to specialize in operating exclusively in Italy where logistics and business approach greatly differ from region to region, so as to offer top level service to our customers throughout the whole country.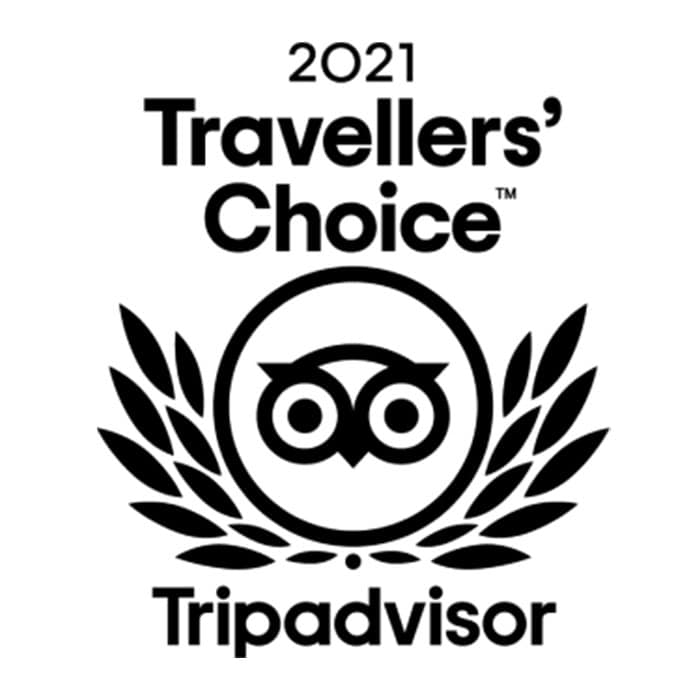 DESIGN YOUR PERFECT ITINERARY WITH DELUXE LIMO ITALY TRAVEL TEAM